Cheng Ran – Diary of a Madman: Manchester Plan, New Bees at Centre for Chinese Contemporary Art
Sara Jaspan, Exhibitions Editor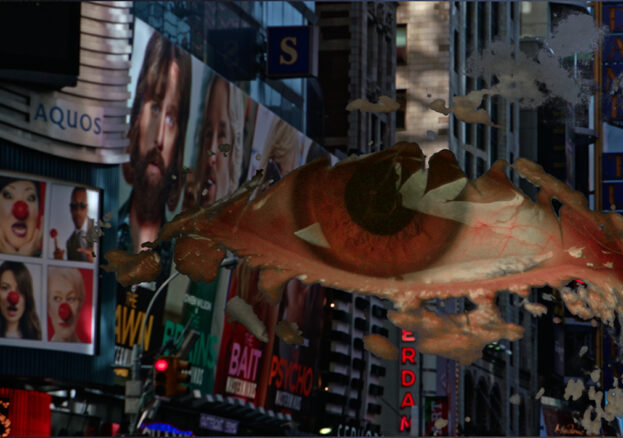 It often takes an outsider's eye – unaffected by the blinding spell of familiarity – to really see somewhere; to be awake to the peculiarities and incongruities of a particular place and to awaken others to them. This is the central impulse behind Chinese video artist Cheng Ran's world-travelling project, Diary of a Madman, which began in 2016 in New York and has since had two subsequent chapters in Tel Aviv and Hong Kong. The latest iteration, Manchester Plan, New Bees, was filmed entirely in Greater Manchester during a short residency with Chinese Centre for Contemporary Art, where the multi-channel installation is about to premiere, marking Ran's first solo exhibition in the UK.
The title of the project is borrowed from that of what is widely considered to be China's first modern short story, written by Lu Xun in 1918 and based on the experiences of a character on the margins of society who gradually turns mad. Interested in ideas of 'otherness', Ran's Diary of a Madman explores the city of each chapter through his own somewhat surrealistic impressions as a first-time visitor, typically focusing his lens of places off the tourist track that contrast with the preconceptions he first arrived with. This approach grows out of Ran's sustained interest in highlighting the remarkable qualities of what might otherwise be perceived as the ordinary and everyday. His practice is inspired by filmmakers such as Werner Herzog, Jim Jarmusch, and Béla Tarr.
Described as one of the most promising Chinese artists of his generation, Ran's vision of Manchester should provide a fascinating portrait of the city that residents may feel they know so well. The piece is presented as part of CFCCA's Future Cities season, which explores imagined and reimagined urban spaces, and alongside a new series of paintings by Cui Jie (described by the Wall Street Journal as one of China's 'Rising Art Stars') based on the iconic skyline view from Victoria Peak – one of Hong Kong's main tourist attractions.
The exhibition preview runs from 6-8pm on 24 October.