Cui Jie at Centre for Chinese Contemporary Art
Creative Tourist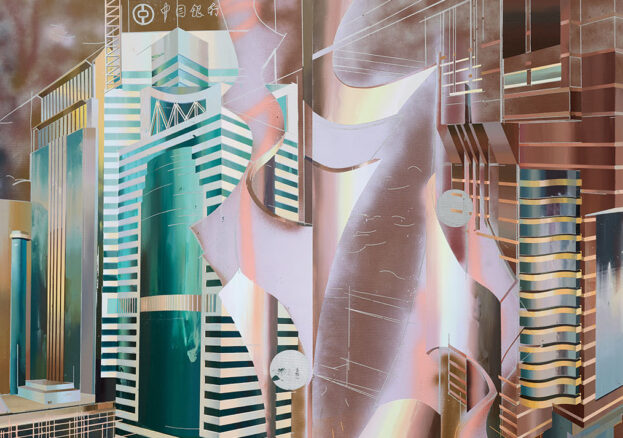 Shanghai-based artist Cui Jie is best known for her paintings that fuse together modern and imaginary architectural forms. Described by the Wall Street Journal as one of 'China's Rising Art Stars', Cui constructs new urban landscapes by synthesizing disciplines of architecture across time periods and cultures.
Taking references from architecture and public sculptures in China after the 1978 economic reforms, as well as European modernist and post-war Japanese architectural movement, her work also draws on natural forms visually linking urban and biological growth.
Through the use of convoluted perspectives and imagery, her paintings depict the experiences of spatial disorientation in contemporary Chinese cities. Her painting is less about the painting of architecture and more about painting as architecture – dissecting, assembling and superimposing images of cityscapes to convey a heightened senses of rapid urbanisation in China. Explore her work on display at Centre for Chinese Contemporary Art this winter.