The Bay Horse Tavern
Ian Jones, Food and Drink Editor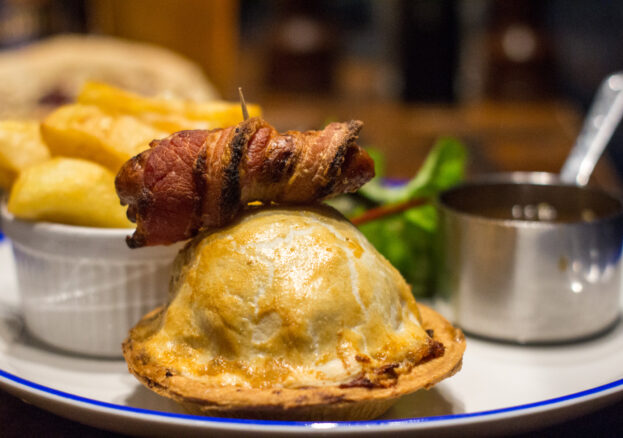 The Bay Horse Tavern is a smart Victorian-style pub on Thomas Street in the Northern Quarter, with everything you need to eat, drink and socialise. Expect top-quality pub grub and an extensive selection of wines, spirits and locally produced beers. It's a classic-style pub, complete with contemporary twists throughout, making it the Northern Quarter's go-to destination for drinkers and diners looking for a modern take on the humble local boozer.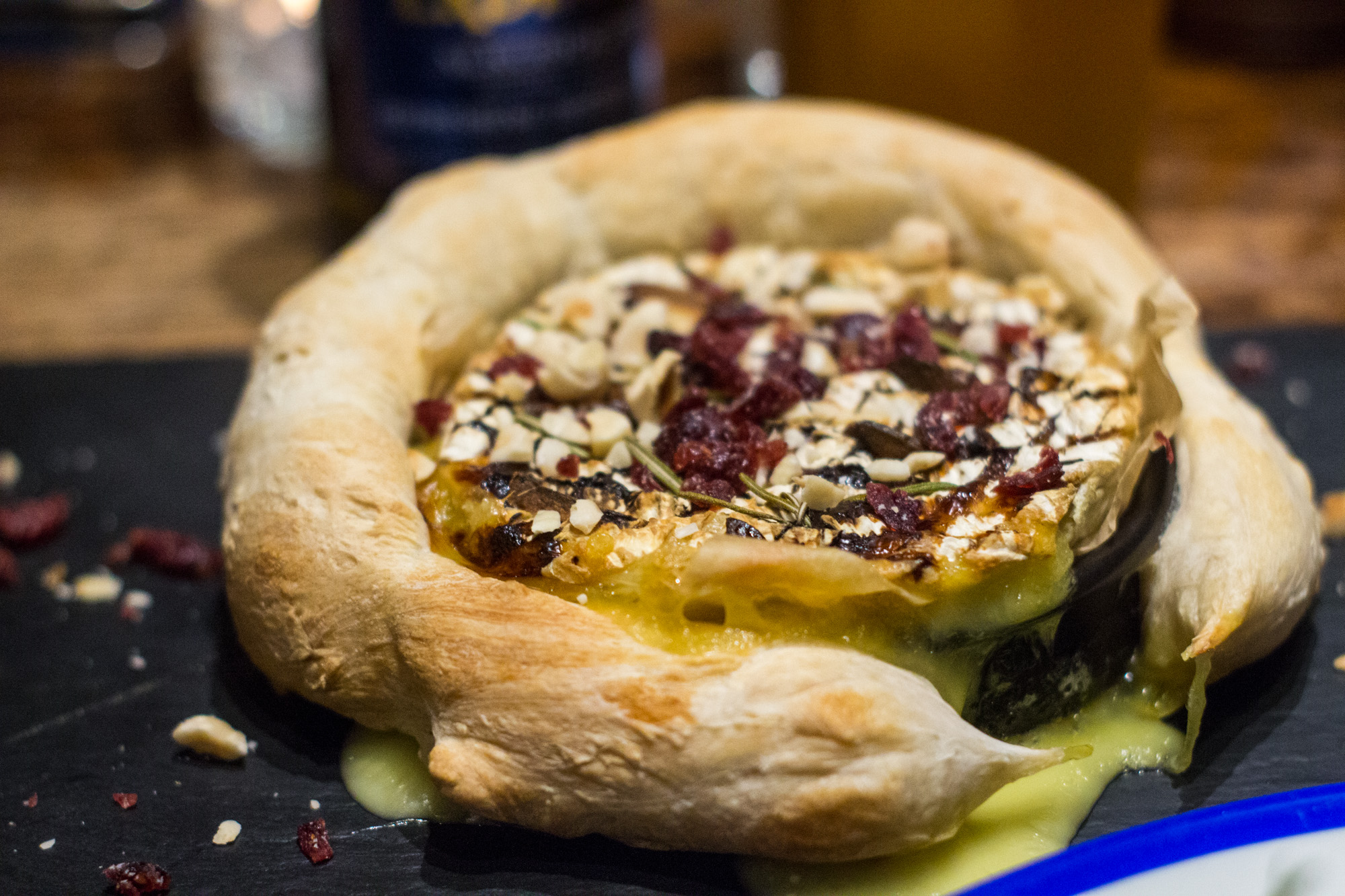 Today, we're sampling the Christmas menu. The place is packed out with friends and workmates having their festive Sunday lunch, and if you're looking for a traditional style pub in the heart of the bohemian Northern Quarter, look no further.
The baked Camembert is decadent and near-impossible to eat without closing your eyes
First, the baked Camembert. A big metal tin, overflowing with pungent, runny cheese, dotted with little chips of cranberry and a powerful aroma of garlic. A thick rope of freshly baked bread curls around the bowl. It's truly decadent and near-impossible to eat without closing your eyes.
The Christmas turkey dinner is a dramatic sight, a tower of different layers, with thick but soft-all-the-way-through roast potatoes holding up the base, surrounded by parsnips, carrots and crunchy sprouts. Then some pleasingly thick slices of white turkey meat, with the odd dab of cranberry sauce, topped off with an enormous Yorkshire pudding containing one of the excellent pigs in blankets. Overall, it's a winner, particularly the Yorkshire pudding – soft and almost gooey in the middle, with a nice crunch the further out you get.
The Yorkshire pudding is soft and almost gooey in the middle, with a nice crunch further out
Personally, I prefer sprouts soft but that's a personal preference, these little green balls are a touch on the hard side but still worth scoffing. Similarly, with the carrots, I'd prefer whole baby carrots rather than school dinner-style strips, and a trick is missed by not honey roasting the parsnips, but the key elements are up there with the best homecooked Christmas dinners around.
The turkey, cranberry and stuffing pie is probably the standout dish. The shortcrust pastry is excellent, smooth, shiny and golden, with a nice balance to the contents, some big chunks of turkey, a smooth layer of stuffing and enough cranberry sauce to add a pleasant sweetness without overpowering things. The accompanying gravy is marvellous. It's thick but smooth, perfectly meaty and tailor made for dipping the pigs in blankets into.
The chips deserve a special mention. I'm told they've been voted some of the best in Manchester, and that's no exaggeration. They're thick and chunky, with a beautiful golden sheen and a sharp saltiness. Even better, they're completely different in texture and taste from the (almost as good) roast potatoes, so you can get your double hit of deep-fried carbs without feeling cheated.
The Bay Horse Tavern has quietly become one of the finest old school pubs in Manchester, ditching the spit and sawdust feel, and going for a modern, but warm and welcoming atmosphere. If you're looking to try one of the best Christmas dinners in the city, you won't be disappointed here. And the delightfully friendly and eager-to-help staff are simply the tinsel-covered star on top of this excellent tree.