Chelping with Luke Samuel Yates & Hannah Stone at The Leeds Library
Sarah-Clare Conlon, Literature Editor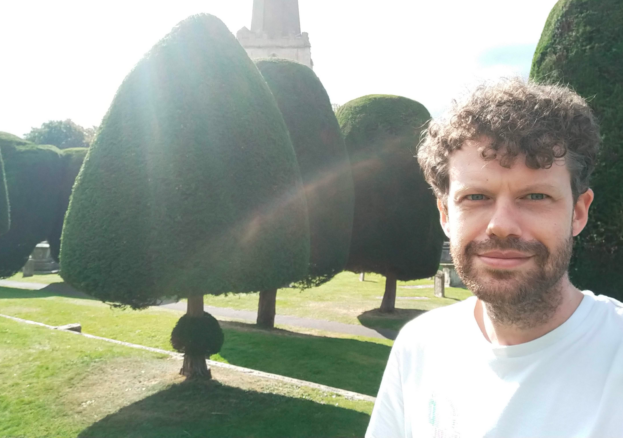 Head to the 255-year-old atmospheric backdrop of The Leeds Library for one of Leeds' leading poetry nights – Chelping is a celebration of contemporary poetry, taking place four times a year. This regular evening is an opportunity to hear from some of the country's leading writers, plus open mic talent, hosted by poet Matt Abbott. This time round, the Chelping helping (sorry) welcomes guest readers Luke Samuel Yates and Hannah Stone.
Previous Chelping headliners have included renowned performers such as TS Eliot Prize winner Joelle Taylor and Helen Mort, shortlisted in the Forward Prizes 2022 with her third poetry collection The Illustrated Woman. Anthony Anaxagorou, Toby Campion and Matthew Hedley Stoppard have also read at the night, as have Jess Green, Cecilia Knapp, Theresa Lola and Sabrina Mahfouz.
Luke Samuel Yates's debut collection, Dynamo, won the 2022 Poetry Business International Book and Pamphlet Prize. He has published three pamphlets; Thinking Inside The Box, his first, was the result of a writing residency he did in 2009 at the Philadelphia Institute of Advanced Study, where he performed and launched the book from inside a large box. His other pamphlets are The Flemish Primitives (Smith/Doorstop), winner of the Poetry Business Book and Pamphlet Competition 2015, and The Pair of Scissors That Could Cut Anything (The Rialto), which has a cover illustration, by Laura Barnard, of one of our favourite architectural gems in the North West, the tower at Forton Services on the M6 near Lancaster. He was a Poetry Society Foyle Young Poet on four occasions, and was selected for the Aldeburgh Eight. He has recent poems in magazines including Poetry Wales, The Rialto, Anthropocene, Ambit and The North, and he has performed at Aldeburgh, Ledbury, Kendal Calling and on BBC Radio 4. He lives in Manchester and is a lecturer in sociology, teaching and researching political movements, technology, and consumption practices.
Poet Luke Kennard says: "I'm always listening out for a new poet who can take the deceptively effortless, witty yet ultimately serious chops of the New York School, make it work for this generation and bring the whole thing in to land just outside a British city, losing nothing in transit. And God it's been worth the wait. This is a poetry of exquisite timing, with some of the most satisfying last lines I've ever read. Yates can take an everyday domestic detail and make it sparkle with the mystery of a Raedecker painting."
Hannah Stone is a Leeds-based poet who was born and raised in London. Hannah has published four volumes of poetry, several collaborative volumes, and hundreds of individual poems in online and print journals and anthologies. In February 2023, her poem 'Second Sleep' was one of Carol Rumens' choices for 'Poem of the Week' in the online Guardian. She is the editor of the literary journal Dream Catcher and poet-theologian in residence for the Leeds Church Institute. She convenes the poets-composers forum for the international Leeds Lieder festival, comperes the Wordspace open mic on the first Wednesday of every month in Horsforth, and hosts the monthly poetry discussion Nowt But Verse for The Leeds Library.
Three-minute open-mic slots are available on a first-come, first-served basis, and organised by Wakefield poet, educator and activist Matt Abbott. His debut poetry collection Two Little Ducks was published by Verve Poetry Press in 2018 and includes poems from his one-man show, which earned a string of 5* reviews at Edinburgh Fringe 2017 and on a 2018 UK theatre tour. His kids' poetry collection A Hurricane In My Head was published by Bloomsbury in 2019 and was a National Poetry Day selected title. He formed Nymphs & Thugs, the UK's leading spoken word record label, in 2015, and he fronts indie outfit Skint & Demoralised. What's more, he runs the regular Farsley night Tubthumping (most recently at the Old Woollen) and notable commissions include TV ads for Nationwide Building Society and Leeds United FC's centenary kit launch.