Charles Rennie Mackintosh: making the Glasgow Style at Walker Art Gallery
Sara Jaspan, Exhibitions Editor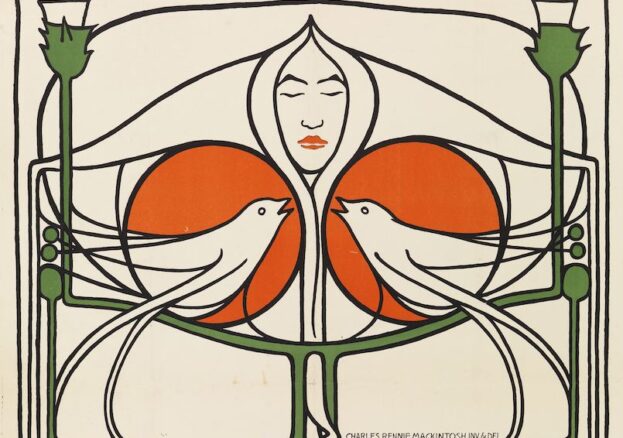 For many, it's probably the aching-elegance of European cities shaped during the Belle Époque or the iconic paintings of Gustav Klimt that first spring to mind in connection with the phrase 'Art Nouveau'. Yet the international movement in fact has its roots in Britain; in the floral designs of William Morris and the Arts and Crafts movement he inspired. Named its blockbuster show of 2019, Walker Art Gallery in Liverpool will focus on the UK's other significant contribution to the uniquely decorative style which swept the globe at the turn of the last century: the work of the Glaswegian born and bred artist, architect and designer Charles Rennie Mackintosh and his contemporaries; fellow teachers, students and graduates of the Glasgow School of Art (the bricks and mortar of which Mackintosh designed himself, and were ravaged by fire earlier this year).
Bringing together over 250 objects – spanning stained glass, ceramics, mosaic, metalwork, furniture, stencilling, embroidery, graphics, books, interiors and architecture – the exhibition will explore the roots and diversity of what became known as the Glasgow Style. Numbering around 70 artists and designers, the group's work shares a collective sense of restraint and economy in comparison to its continental sister-strands, influenced by the heavily industrialised, rapidly expanding city in which they lived and its shipbuilding links with Japan (a country whose art and design inspired fervid appreciation throughout the West at the time). It also contains distinctly Celtic references and knots and motifs which inspired common features such as the chicly-named Glasgow cabbage rose.
Drawing on collections at Glasgow Museums and the Mitchell Library and Archives as well as numerous other public and private loans, Charles Rennie Mackintosh: making the Glasgow Style presents an unmissable opportunity to learn more about British Art Nouveau and the life and work of one of its most significant members.