Captive at Waterside
Kristy Stott, Theatre Editor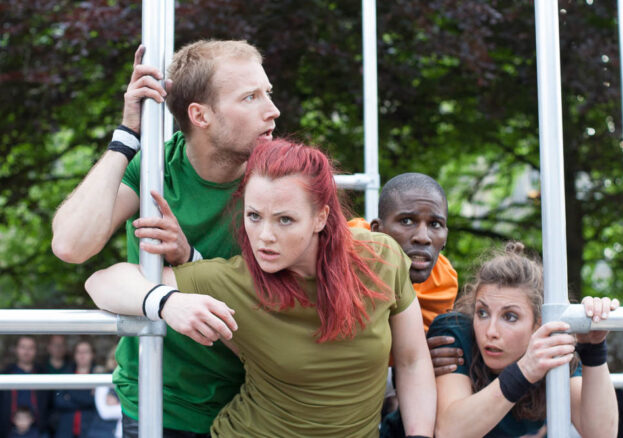 Presented by the ever brilliant Motionhouse, Captive will be a stunning sunset performance to close Waterside's Refract:19 Festival.
Four dancers will perform this exciting fusion of dance, acrobatics and aerial work inside a large cage.
Captive has been touring the UK and Europe to widespread acclaim since 2013.
Running at just 28 minutes long, this performance takes its inspiration from Rainer Maria Rilke's poem The Panther and will explore themes of captivity.
Trapped, disorientated and shaken, the performers use their skill and instinct to survive in an emotionally charged environment.
This spectacular performance will take place on the plaza outside Waterside and is free to attend.