Burning at HOME
Tom Grieve, Cinema Editor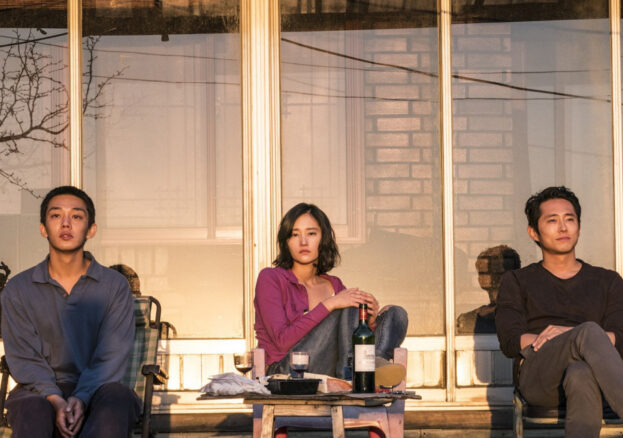 Loosely based upon a Haruki Murakami short story, South Korean director Lee Chang-dong's slippery new film starts almost as a strange comedy of lovers. We open in the city of Paju, where socially-awkward, aspiring novellist Jong-su (Yoo Ah-in) who runs into Hae-mi (Jeon Jong-seo), an old schoolmate from home. He doesn't remember her at first, but Hae-mi is charming and she talks to him about pantomime over dinner. She invites him to her apartment and they have sex once before she embarks on a solo trip to Africa. Jong-su is enlisted in the task of feeding her cat while she's away. He does so, but he never sees it despite multiple visits to her tiny apartment, where he takes to masturbating over her photos.
Hae-mi returns from her trip and calls Jong-su for a lift home from the airport. He's surprised to find that she has a new lover in toe. Ben (played by Korean-American actor Steven Yuen) is confident, rich and handsome. He drives a Porsche and says things like, "Nowadays there is no distinction between work and play." Jong-su, meanwhile, has had to move back to the run-down family farm because his father has been sent to prison for assaulting a government inspector. The farm is so close to the North Korean border that you can hear the propaganda broadcast from the front porch.
An unlikely group, held together by Hae-mi, the threesome spend time in Ben's luxury high-rise apartment and smoke weed outside of Jong-su's farmhouse. Prone to falling asleep at the drop of the hat, Hae-mi leaves time for the two men form an uneasy bond. Lee's widescreen compositions are airy, allowing plenty of space for mystery to creep in at the edges. He films Hae-mi dancing at sunset, she's high and topless and she achieves something like rapture before falling asleep. Ben tells Jong-su how he likes to burn down rural greenhouses. He plots a burning every two months, and he's scouting right now.
As things are settling into an uneasy rhythm of farce and desire, an unexpected happening blows a hole out of the side of the love triangle. Off-balance and off-kilter, Lee plunges us into an elegant, sparse thriller. Ben becomes a villain who would slide comfortably into a Patricia Highsmith novel or an Alfred Hitchcock film, or does he? Jong-su has suspicions and we are left adrift with him, condemned to reconsider every stray comment, half smirk and character detail that has come before. Does Heu-mi actually have a cat? If she does, does it know its name? Why does Ben have so much makeup and women's jewelry in his bathroom cabinet? Is she even who she claims to be?
Burning is the kind of film likely to become an obsession for those receptive to its particular brand of slow burn, elliptical puzzle. Lee charts a path through Korean society, keenly delving into class concerns as two men battle for the affections of an enigmatic woman and in doing so, also leading us to questions of masculinity and misogyny. There's a denouement which may seem too leaden with literary symbolism for some, but there's meat to the mystery — even if there's nothing to solve, ultimately.