British Pop Archive at the John Rylands Research Institute and Library
Maja Lorkowska, Exhibitions Editor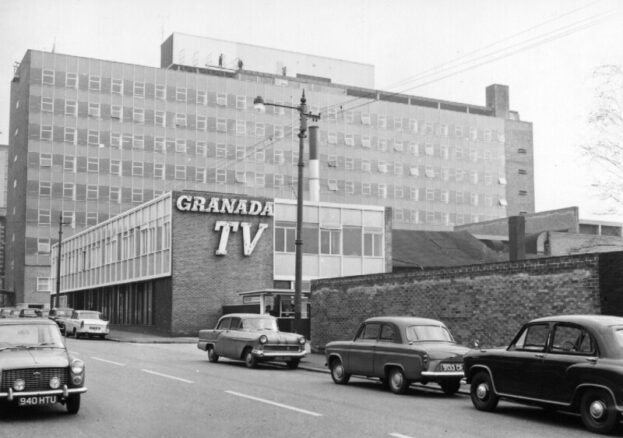 Please note: the exhibition is open Wednesday to Saturday, 10am-5pm. 
Whether or not you listen to The Sex Pistols or partied in the Haçienda in the 80s, it must be said that the effect of UK popular culture since the post-war period underpins much of what we consume and experience today. This incredible legacy is being celebrated with The British Pop Archive (BPA), launched with a Manchester-based and Manchester-focused exhibition of artefacts and records from the 1960s until the present day – all on display at the John Rylands Institute and Library.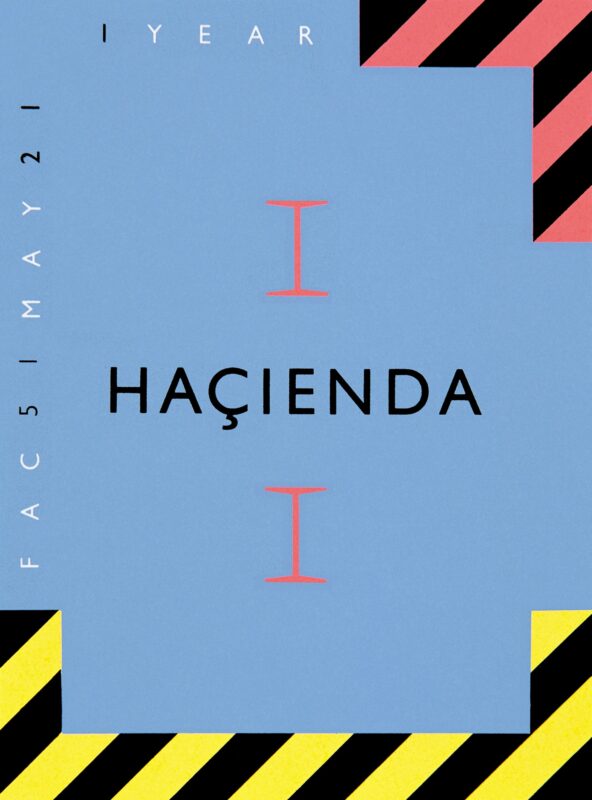 Manchester's history of youth culture and counter culture is well documented and it's the city's unique position on the cultural stage that makes it so memorable, with many of the artefacts at the British Pop Archive exhibition imbued with the local, northern spirit. The display includes rare and unique items relating to Joy Division, The Smiths, New Order, Granada Television, Factory Records and The Haçienda.
The main collection includes large-scale archives of organisations as well as individuals who had a major role in the development of popular music and culture, so let's take a look at some examples. Starting with TV, the exhibition includes an announcement board for an event marking the 21st birthday of Coronation Street, highlighting Granada Television's significant role in pop culture and its fierce northern identity.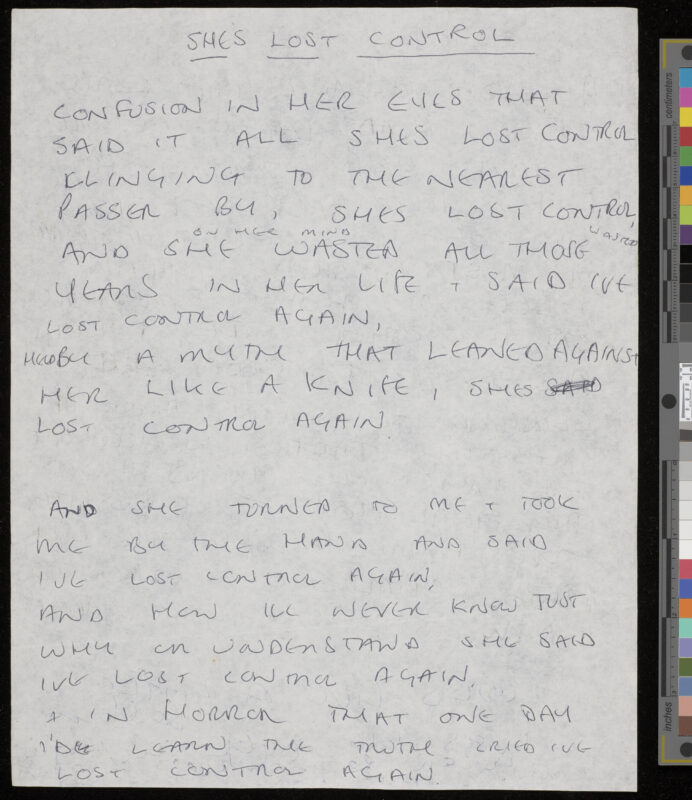 Fans of Joy Division will find Ian Curtis' handwritten lyrics for some of the band's most iconic songs, including 'She's Lost Control' from the album Unknown Pleasures. Thanks to Rob Gretton, who was instrumental in setting up the Factory Records label, as well as managing Joy Division through the band's transition into New Order, the collection gained a lot of its material. Gretton built up an enormous archive of his own, and the display includes his notes including thoughts on the vision for Joy Division and their image.
Visitors will also encounter Johnny Marr's Gretsch guitar, used to record some of the early Smiths songs as well as a range of magazines, fanzines and posters.
The British Pop Archive, with its permanent home in Manchester, challenges the notion that all national archives should be based in London. It is an amazing collection recognising and honouring the incredible creative energy of the time, and one that will continue to grow and evolve.