British Ceramics Biennial in Stoke-on-Trent
Sara Jaspan, Exhibitions Editor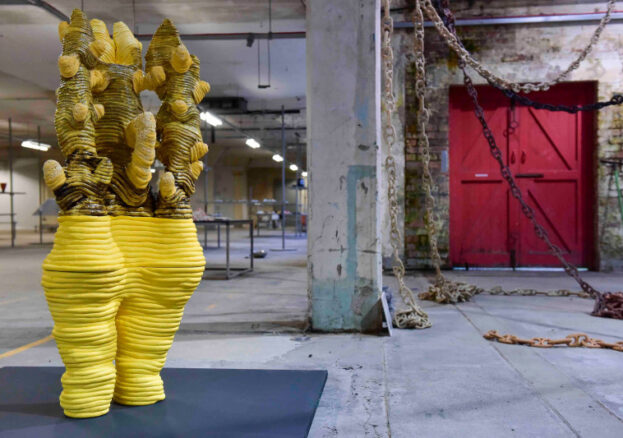 British Ceramics Biennial prepares to celebrate its 10th anniversary edition this autumn with a special, expanded programme of exhibitions, installations and events featuring over 300 contemporary artists. As in previous years, the free festival will take place across six iconic venues throughout Stoke-on-Trent, celebrating the region's cultural and industrial heritage of ceramic production through the work of talented ceramicists practising today.
BCB's main hub, the vast China Hall located within the former Spode Factory (once one of the largest potteries in Staffordshire), will host 13 exhibitions, including its two flagship shows: AWARD, which presents new work by 10 leading ceramic artists shortlisted for the £10,000 prize, and Fresh – showcasing a handpicked selection of the UK's 20 most promising recent ceramics graduates. (Among the AWARD finalists, Manchester-based Barry Finan from Venture Arts will present his most ambitious project to date: a large-scale site-specific ceramic installation featuring 600 unfired bricks onto which he will project his personal messages, ambitions and life goals.)  The Hall will also be a place where visitors can take part in free workshops, purchase ceramics to take home, and see new work by celebrated artists from other ceramic biennials around the world.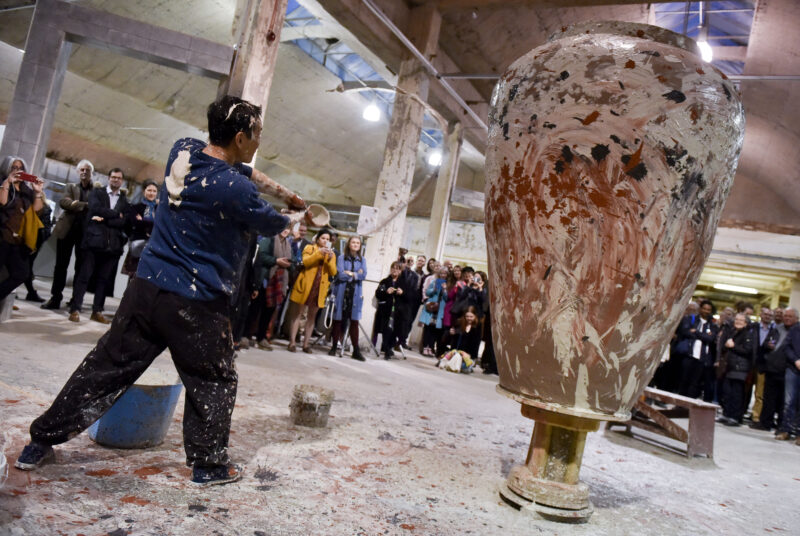 Whilst the festival is primarily a celebration of all things clay, many of the artists use the medium to address wider issues. We're especially keen to encounter Peter Jones' community-based collaborative project, Growing Cultures, which links the history of the ceramic vessel (made in Stoke-on-Trent) first used to grow Penicillin, with the current crisis we face around public health and antimicrobial resistance. And Lawrence Epps' new installation, Accolade, that explores the value collective attributed to different objects, processes and people. Many of the artists cross into other artistic disciplines as well, such as collaborative duo Dunhill and O'Brien who will undertake a performance-based residency at AirSpace.
More details are yet to be announced, but BCB will take place across Middleport Pottery in Burslem, The Potteries Museum and Art Gallery in Hanley, Spode Works and Spode Museum Trust Heritage Centre in Stoke, and World of Wedgwood in Barlaston. With so much to see and experience, we recommend you take advantage of the free bus that will operate between each site at weekends!