World of Wedgwood
Sara Jaspan, Exhibitions Editor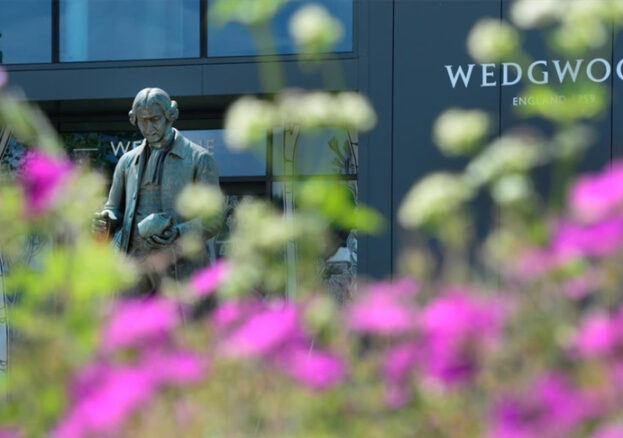 A trip to the World of Wedgwood is a must for anyone visiting Stoke-on-Trent. The 2009 Art Fund Prize Museum of the Year Award winner houses one of the most important industrial collections in existence (protected under the UNESCO Memory of the World Register), offering a unique record of over 250 years of ground-breaking British ceramic design and production. Make sure you pick up an 'Icon Guide' from the welcome desk on arrival to avoid missing any of the key highlights on display – including a 1920's 'Fairyland lustre leap-frogging elves chalice cup', and a bungled 'Frog Service' dessert plate ordered but never received by Empress Catherine II of Russia.
Aside from the museum's permanent collection, the award-winning Wedgwood Factory tour (£10, 10am-4pm, Mon-Fri) is not to be skipped. Over the course of one hour, you will see craftsmen and women practicing rare artisan skills and techniques honed over two-and-a-half centuries and become initiated into the secrets of ceramics production from start to finish. The level of artistry involved in the process may leave you wanting a beautiful Waterford, Wedgwood, Royal Doulton or Royal Albert of your own, which you can pick up from the Factory Outlet afterwards at up to 50% off.
The World of Wedgwood also has an excellent temporary exhibitions programme, this summer featuring Etruria at War: The impact of the First World War on Wedgwood and its Employees (1 Aug-23 Nov). The display examines the period between 1914 and 1918 when roughly a quarter of the Wedgwood workforce – 168 men – left the company factory in Etruria to fight for their country. Drawing on the Wedgwood Archives, letters and objects, visitors will encounter the personal stories of ordinary men and women and the effect that the Great War had on the Wedgwood business (a main source of employment for the local area). Download World of Wedgwood and the War – a powerful audio artwork featuring sound recordings of people's first-hand experiences of the war and letters sent by family members – to listen to on your journey home, available from www.appetitestoke.co.uk.
Before leaving however, we recommend calling at the World of Wedgwood Flagship Store – the largest Wedgwood retail space in the world, featuring a unique Made in England department; and the Wedgwood Tea Conservatory, where expert resident tea sommeliers are on-hand to advise you on the more than 50 blends available (we like the Rococo Flowers) and visitors can enjoy an inspired brunch, lunch or afternoon tea.
Find out what else is on in Stoke-on-Trent this summer here.