Breaking the Rules: The Marian Consort at the Bridgewater Hall
Carmel Smickersgill, Tours & Activities Editor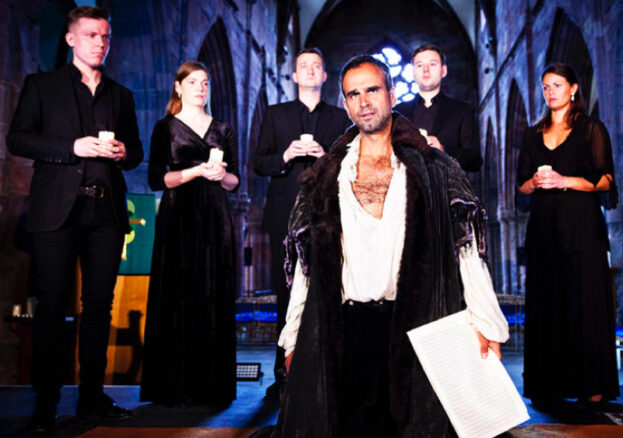 Italian Renaissance composer Carlo Gesualdo was renowned for his rich madrigal writing and beautifully chromatic sacred music. Aside from gaining a reputation in the arts, he also murdered his wife and her lover in a jealousy-fuelled, fit of rage. In this concert drama for musicians and actor, Gesualdo's character is examined in a fictional testimony given by the composer. The narrative is interspersed with music including Gesualdo's Tenebrae Responses, Sacrae Cantiones, Madrigal Books II, V & VI, alongside works by Luzzasco Luzzaschi and Scipione Stella.
Part theatrical staging of a monologue, part concert, Breaking the Rules explores the composers troubled conscience through his devastatingly emotive polyphony and unconventional use of harmony. Such deeply expressive music gives us a small window into Gesualdo's inner battle with grief, regret and lack of acceptance surrounding the murders. Words by Clare Norburn are brought to life by the actor Gerald Kyd's interpretation of the composer.
Singing the stunning choral accompaniment to this role are The Marian Consort. Known for their inventive programming and technical proficiency. If their previous recordings are anything to go by, this young early music ensemble will definitely deliver a dynamic and vibrant interpretation of the Renaissance master's richly woven counterpoint.
The concert drama will be preceded by an informal discussion between the writer Clare Norburn, and Rory McCleery. Hear first hand how a multidisciplinary musical experience such as this piece is devised and developed, as well as the reasons behind some of the choices made in the process. Presenting Early Music in new forms such as this is a brilliant way to make what can seem like another world incredibly relatable to our modern ears. Although the music is of a time that seems historically distant, the very human emotional themes on which it is built such as jealousy, rage and loss are still highly relatable and show how as a species we never really change.