Boobie Clay Pot: 2 Part Workshop
Carmel Smickersgill, Tours & Activities Editor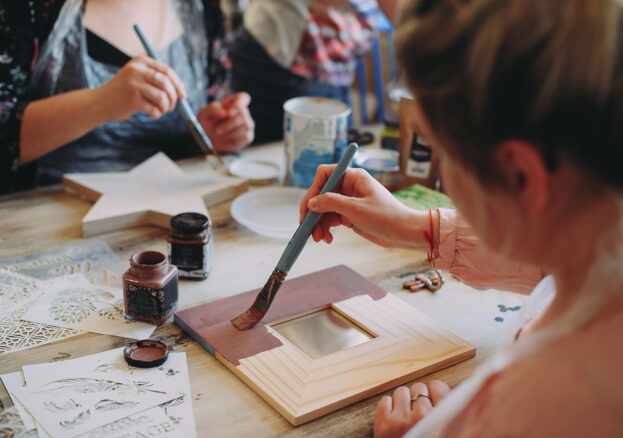 This workshop double bill led by Katie Nelson will teach you how to create your very own clay pots, with a unique pair of breasts. In the First workshop you'll use air dry clay to hand build and form your pot. In the second you'll paint and finish your work being able to walk away that day with a fully finished and varnished vessel. Let yourself get outrageously creative while building your own boobie clay pot.
a cathartic process that encourages body positivity
Katie describes the workshop as a fun, guided way of exploring air-dry clay. You will go through the motions of creating something that gives her so much joy to make – a boobie clay pot. As well as being decorative pieces, the pots are functional vessels which look great housing a plant. It's an empowering experience for women to confront their bodies in a creative and hands on way. They can act as a cathartic process that encourages body positivity.
No previous experience is needed as you will be guided through step by step by Katie and all the materials are provided. Numbers are limited to ensure everyone in the workshop can build safely, so book ahead to avoid disappointment.
These workshops are part of Cotton On MCR, a collective of artists and makers providing a wide variety of workshops, events and opportunities to create in Manchester . Check out some of their other workshops on the website. They bring local artists to the forefront, letting them share their practises with anyone and everyone.