Life Drawing Manchester
Carmel Smickersgill, Tours & Activities Editor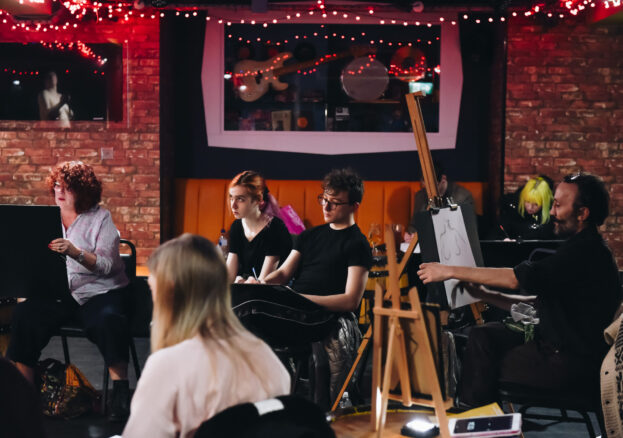 When it comes to finding the headspace with which to be creative, attending a class or going to a studio can really help you get into the zone. Being in an environment that's detached from the outside world where you can fully devote your attention to a single task is something we often neglect to do in our busy lives. Life drawing classes are a great place to find that calm focus, as a practise that builds the technical foundations for other artistic pursuits, it gives you a gateway into sketching and drawing.
Life drawing questions our own identities in a healthy way through studying another person in their most vulnerable state
In Manchester we're spoilt for choice of places to cultivate these skills.
Bee Creative Studio hosts life drawing workshops for people of all abilities at various venues in the Northern Quarter. The sessions run sporadically so be sure to check the website for upcoming dates. The workshops are a space in which you are encouraged to experiment with style, technique and form. Each class lasts around two hours and is a combination of longer poses and short quick sketches, with a break in between. They aim to vary models and represent a wide range of people so that each class features figures of different sizes, ages and ethnicities. 
Life drawing isn't about just drawing nude figures, it is a way of challenging your own perceptions of beauty. In the setting of a class you are part of a larger group, this is a brilliant way to share the knowledge of those around and let yourself be inspired by their ideas. Life drawing, as well as helping improve technical artistic skills, questions our own identities in a healthy way through drawing another person in their most vulnerable state.
The sessions are untutored but a range of media is provided such as pencils, pastels, sharpeners, rubbers and paper. Artists are also encouraged to bring their own materials should they wish to work with something different.