Sí Manchester Daily Tour
Carmel Smickersgill, Tours & Activities Editor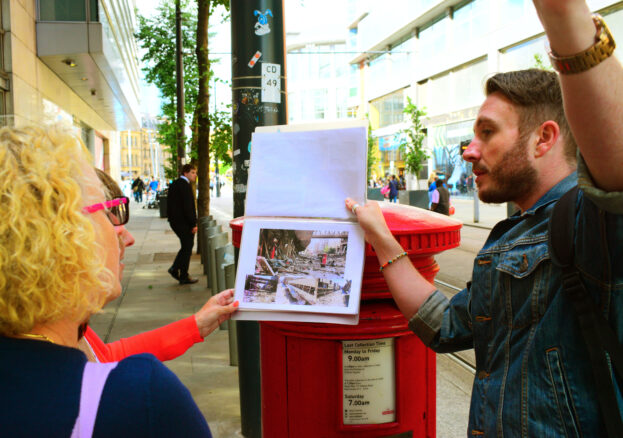 Sí Manchester's daily tour is a brilliant way to get an overview of the city. Their professional guides set off from Piccadilly Gardens at 2 pm every day to run tours in both English and Spanish, on weekdays they also run a morning tour starting at 10:30 am. Sí Manchester takes you on a circular route of the city centre, visiting the main sites of interest as well as some lesser known hidden gems that are slightly off the beaten track.
Surprisingly they don't venture into the Northern Quarter, instead, they show you a wider overview of the city rather than just one side of it. The articulate and charismatic tour guides talk about communities that have built Manchester's culture as well as showing you how the shifting politics and policies of policing or governance have affected the city.
You can't help but discover something new about the city around you
Sí have got the balance just right of creating a tour which is accessible and interesting for someone who may be a total newcomer to Manchester, whilst still making it thoroughly engaging for locals. You can't help but discover something new about the city around you, whether that be a previously unvisited neighbourhood or an intriguing bit of trivia about something you walk past every day.
Sí Manchester offers a more personal take on city touring with an emphasis on showing the spirit and attitude of Manchester as well as the architecture. Unsurprisingly, a lot of the tour is told through the stories of the people relevant to each landmark, building and street. In a city whose culture and history are so rich and immediately visible, it's hard to avoid the people involved in creating it.
Sí offers a bilingual and unique perspective on the city, each tour lasts for around three hours. To escape from the Manc climate and give your feet a break they usually stop off at HOME for refreshments, when the tour reaches its halfway point.