Blacksmithing at Forge Four
Vicky Smith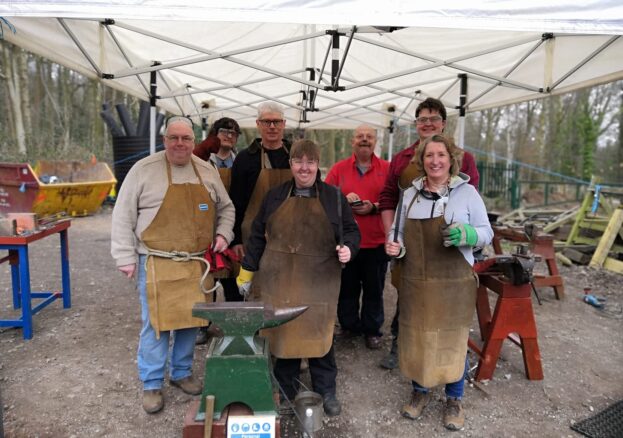 There are few more apt places to learn blacksmithing than Sheffield, dubbed 'Steel City' due to its metallurgical prowess in the Industrial Revolution. Crucible and stainless steel were invented here, bringing the likes of affordable cutlery to the masses, and the area is home to the world's sole remaining independent steel works.
Based at Abbeydale Industrial Hamlet museum, which tells the story of this heritage, Forge Four was founded by resident blacksmith David Southgate – who passed with a Distinction at the National Blacksmithing School in Hereford – and offers a beginners' immersion into this ancient craft.
Classes are taught on a one-to-one or one-to-two basis, and available as half-day or full-day experiences; simply get in touch to arrange. Vouchers are available if you can't yet commit to a date, or want to gift someone this unusual experience.
You will learn traditional skills such as lighting and maintaining the fire, drawing out, bending, twisting, upsetting and punching. Included are the loan of safety glasses, apron and gloves; materials; coke for the forge; tea and biccies; and at least one finished product you can take home at the end of the experience. David recommends wearing sturdy boots or shoes (preferably leather), long trousers (jeans are fine) and a long-sleeved top made from natural fibre, plus plenty of warm layers and a hat in winter. Otherwise you're good to go.
Also a working blacksmith who specialises in traditional hand-forged ironwork, David set up shop at Abbeydale Industrial Hamlet in 2014. Once a producer of agricultural tools and the largest water-powered industrial site on the River Sheaf, the hamlet comprises a group of Grade I and Grade II listed buildings and a Scheduled Ancient Monument. Now a museum, it offers a glimpse of working life at a rural scythe and steelworks dating back to the eighteenth century.
Looking for local heritage, an evocative location and a unique experience? This is just the ticket.