Bitter Tears: The Films of Rainer Werner Fassbinder at HOME
Tom Grieve, Cinema Editor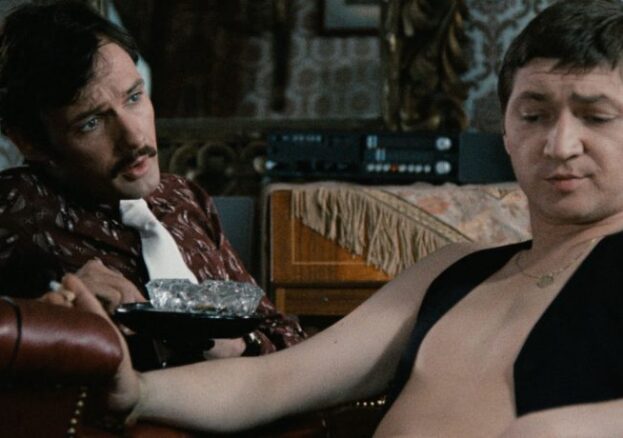 This month HOME are providing Manchester audiences with the opportunity to acquaint themselves with the work of New German Cinema provocateur, genius and all-round mad-man, Rainer Werner Fassbinder. The fiery director produced forty feature length films, two television film series, three short films, four video productions, twenty-four stage plays and four radio plays in a fifteen year career that was cut tragically short by his death at aged 37.
With such a prolific filmmaker, one might justifiably expect a looseness or off-the-cuff approach to working the camera. But Fassbinder's visual sense was impeccable – drawing at first from the French New Wave and then from the ravishing Hollywood works of Douglas Sirk – with a fussy emphasis on staging, costume and set design. He had a ten year collaboration with director of photography, Michael Ballhaus – who would also work extensively with Martin Scorsese and Mike Nichols – who assisted him in maintaining a distinct, almost artificial, style that existed in tension with the brutally authentic psychology he placed up on screen.
A notoriously difficult man to work with, Fassbinder took human suffering – both the infliction and reception – as core subjects within his films. We see characters manoeuvre around each other inflicting psychological wounds (often over decades) trying to find love, sex and work in a world where it's difficult to find consistent joy in anything. These complex works are often uncomfortable to watch, but always deeply rewarding as they find humour, beauty and insight hidden alongside the ugliest parts of humanity.
HOME's season isn't comprehensive by any means, but offers curious cinephiles a tantalising slice of one of cinema's most turbulent titans. From his first film, the low-budget gangster flick Katzelmacher (Thursday 18th May) to the decades spanning epic The Marriage of Maria Braun (Sunday 14th May), the films selected give a wide view of Fassbinder's artistic concerns and development.
Fox and His Friends (Sunday 7th – Wednesday 8th May) stars the director himself as an unsophisticated gay man shown up by his lover's friends whilst Beware of a Holy Whore (Saturday 20th May) looks at sexual shenanigans happening behind the scenes on a movie set. Finally, Effi Brest (Saturday 27th May) is a period film representative of its director's recurring interest in the timeless institutions of class and marriage.