Bigger Than Life x Arrow Film Club: Blood and Black Lace & Deep Red at Chapeltown Picture House
Tom Grieve, Cinema Editor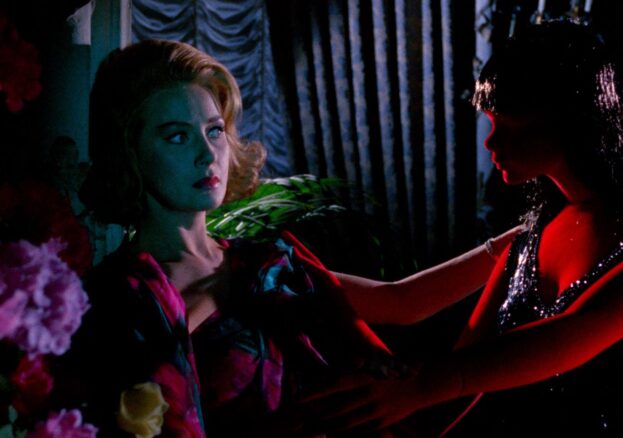 Bigger Than Life x Arrow Film Club return this August with a Saturday night double bill of Blood and Black Lace followed by Deep Red — two cult giallo classics from master directors Mario Bava and Dario Argento. Featuring masked killers, couture fashion, psychics and jazz piano, these lurid Italian murder mysteries screen at Chapeltown Picture House accompanied by introductions and trailers, as well as food and drink by GRUB Manchester.
The night of films starts with Mario Bava's 1964 Blood and Black Lace, in which a mysterious killer, dressed in a black mask, hat and trench coat, terrorises the models and employees working at an exclusive fashion house. As evidenced here, Bava's delirious mix of eye-popping colour, taboo sexuality, wicked humour and shocking, stylised violence helped define our conception of 'giallo' — a genre which derives its name from the yellow-clad pulp crime novels popular in Italy.
Bava is one of the genre's most iconic filmmakers, but if anybody can match him shot-for-shot for style and reputation then it's Dario Argento. Responsible for titles such as The Bird with the Crystal Plumage and Suspiria, Argento's 1975 Deep Red sees an obnoxious jazz pianist (David Hemmings) team up with a local journalist (Daria Nicolodi) to track down a mysterious axe wielding murderer. The film is often held up as a high watermark for both Argento and giallo itself, thanks to some avant-garde moments, a legendary off-kilter Goblin score and its memorably gruesome murder scenes.
These socially distanced screenings will be introduced by Tom Grieve and Jim Laycock, programmers at Bigger Than Life in partnership with cult home video label Arrow Film.