Theatre Season: BERLIN NOW at HOME
Andrew Anderson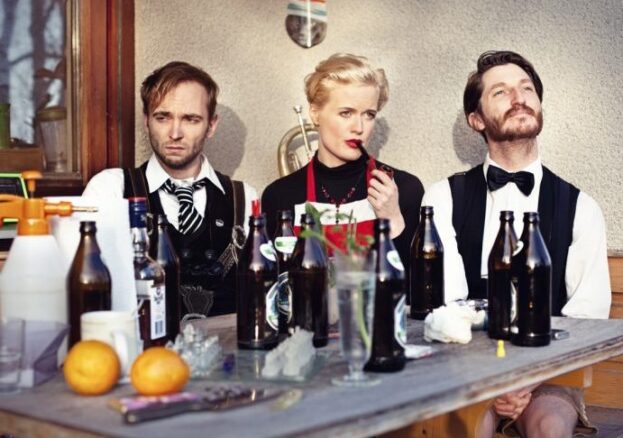 Berlin: it's the city of burlesque, Bowie and Brecht, a place where creatives from all crafts come to explore the outer bounds of artistic possibility. Now Manchester's HOME is hoping to learn a thing or two from their German brethren with a new series of art, theatre and film productions. Titled BERLIN NOW, the theatre portion runs from 3-5 November and encapsulates what is currently happening in one of the world's cultural capitals.
There's already a close connection between HOME and Berlin thanks to artistic director Walter Meierjohann, who began his directing career at the city's Ernst Busch School of Dramatic Art. German sensibilities have been evident in a number of HOME's shows including Dead Dog in a Suitcase, Romeo & Juliet and The Funfair (let's call this German-Manchester mix Germancunian from now on).
Four productions make up the programme with Portraits in Motion up first on 3 November. Described as 'thumb theatre', these are the flick books of artist Volker Gerling who creates mini animations from photographs taken on his travels. Touching, intimate and off-beat, it's a show that was a huge success at Edinburgh Festival Fringe in 2015.
Of course it wouldn't be a Berlin series without a spot of cabaret, provided here by a-cappella experts Muttis Kinder and cross-genre crooner Alexander Geist. Combining songs and silliness, Muttis Kinder(4-5 November) manage to sound like an entire band despite the fact this three piece use only their mouths. Geist meanwhile mixes his morose disco soul with projections and performance to make a powerful whole in Swansong (3 November).
Finally Meierjohann gets in on the act himself, directing a staged reading of Nis-Momme Stockmann's The Blue Blue Sea. Stockmann is something of a wunderkind in German theatre, with his works praised for their pace and energy. The Blue Blue Sea deals with the dreams of lovers set against a deprived backdrop, a fusion of poetic flights and harsh bumps back to earth.