Bee in the City
Gemma Gibb, Associate Editor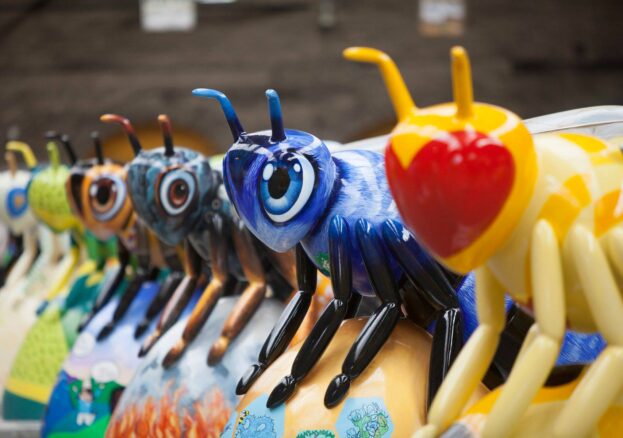 A swarm of 100 giant bee and 130 medium-sized bees have landed in Manchester city centre this summer, all set for Bee in the City, the most ambitious public art trail and buzzing treasure hunt ever to take place in the city centre.
Pick up a printed map or download the Bee in the City app to start the epic mission to spot them all, or simply enjoy encountering them while out and about.
It's a fine way to make your way around the city this summer rediscovering places and finding new favourite spots.
Each artist-designed large bee reflects and celebrates Manchester's strong music, culture, history, invention and radicalism.
Highlights include the Hilda Bugden Bee, Manchester Doodle Map Bee depicting key areas of the city, the Federation Bee tribute to the history and heritage of Manchester,  the Sylvia Pankhurst Bee inspiring us to "bee the change" at the People's History Museum and the Museum of Science and Industry's metallic Industrial Bee. Music-wise don't miss I Wanna "Bee" Adored, the Hac "Bee" Enda and  the 24 Hour Party Bee.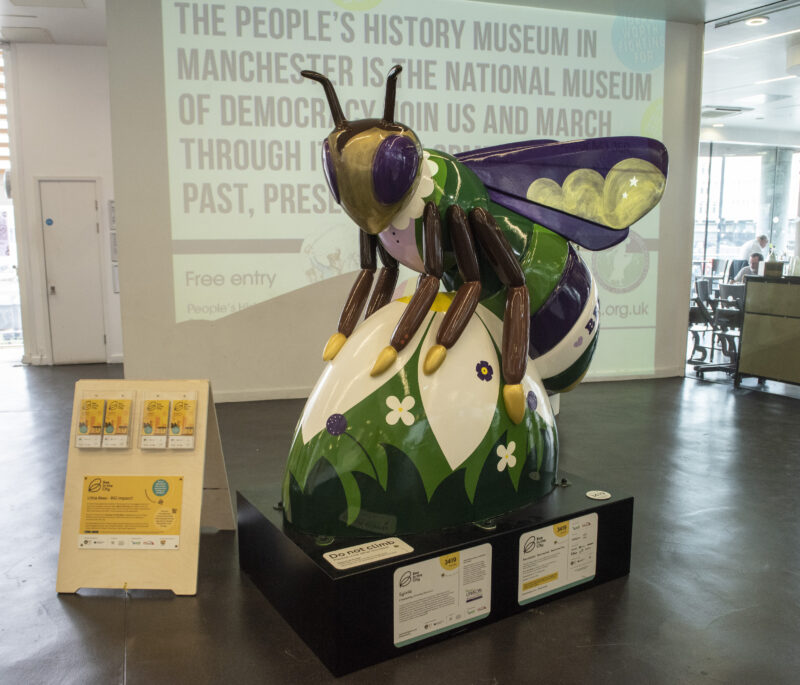 We love that thousands of schoolchildren have also been involved in designing the little bees across the city and that proceeds from the app and the auction of the Bee in the City bees in October will go towards The Lord Mayor of Manchester's We Love MCR Charity, which works to improve the lives and life chances of Manchester people.
A vibrant public art trail which will enable hundreds of thousands of people to experience art in unexpected settings, what's not to love?
Bee in the City maps can be collected from People's History Museum, Manchester Visitor Information Centre, Manchester Central Library, Corn Exchange, HSBC UK National Cycling Centre, Lowry Outlet, Museum of Science and Industry, North City Library, The Forum and The Royal Exchange Theatre.