Bear Hunt, Chocolate Cake & Bad Things at Z-arts
Gemma Gibb, Associate Editor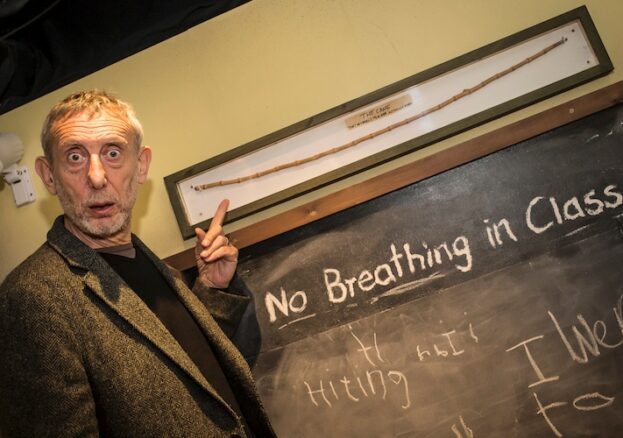 Z-arts' new interactive exhibition promises all kinds of different bookish adventures this autumn. Celebrating the much-loved stories and poems of former Children's Laureate Michael Rosen, the experience is a series of immersive environments based on We're Going on a Bear Hunt, Chocolate Cake, The Book of Bad Things and Uncle Gobb and the DreadShed.
With detailed set design you can step into the worlds of the stories themselves (brave enough to tiptoe, tiptoe, tiptoe into the bear cave?). Highlights other than the Bear Hunt trail include a ginormous chocolate cake, secret larder and some Bad Things in the Dread Shed. Secret rooms will show the inspiration behind Rosen's writing including his childhood classroom and Grandparent's sitting room.
It doesn't matter if you are an uber-fan (although if you are you can meet Rosen himself at the poetry event on Friday 7 October), new to, or just familiar with some of the stories, we love that younger ones will be thrilled and older ones inspired by dedicated missions and literary endeavours just for them.