BBC Philharmonic: Szymanowski/Myaskovsky at The Bridgewater Hall
Johnny James, Managing Editor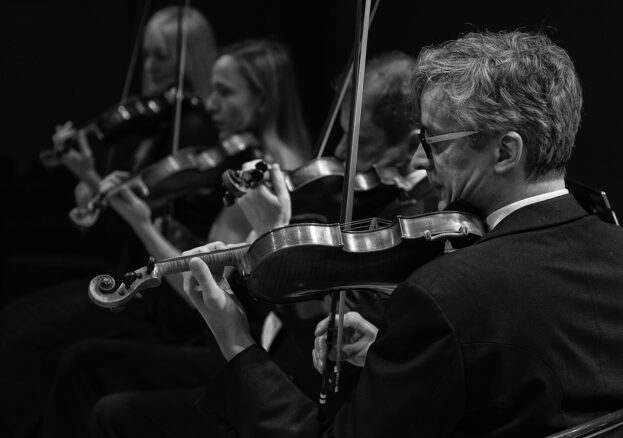 Nikolai Rimsky-Korsakov – The Golden Cockerel – Extracts (8')
Karol Szymanowski – Violin Concerto No. 2 in D major (20')
Nikolai Yakovlevich Myaskovsky – Symphony No. 6 (58')
Sharing the stage with celebrated violinist Liza Ferschtman, the BBC Philharmonic will perform two Eastern European masterpieces as well an epic symphony by Myaskovsky at The Bridgewater Hall.
Extracts from Rimsky-Korsakov's The Golden Cockerel open the concert. Completed in 1907, this opera shines brightly in the composer's rich catalogue. Based on the last fairytale in verse written by the great Alexander Pushkin in 1834, it presents a satire of the precarious political situation in Russia at the turn of the 20th century – a daring move which led to authorities banning and then censoring the opera. At The Bridgewater Hall, the BBC Philharmonic will make the most of the work's timbral color and artful imagery in what promises to be a great opening performance.
Next in the programme is Szymanowski's gripping Violin Concerto No. 2 in D major. This was written at the request of Paweł Kochański, whose technical advice as a violinist guided the composition. Very different from its impressionistic, fairytale-like predecessor, this concerto is assertive and triumphant. Shunning chromatic densities in favour of diatonic purity, Szymanowski exhibits extraordinary clarity of thought in the timbral evolutions and virtuoso figurations here. We particularly look forward to hearing Liza Ferschtman's interpretation of the jaw-dropping cadenza, which consists almost entirely of double-stops!
A further Eastern European masterpiece will bring this concert to its conclusion. Nikolay Myaskovsky was a rebel in a time and place when rebellion was a dangerous game – post-revolutionary Russia, where a word out of turn could leave you silenced for good. His epic Sixth Symphony is deeply political and intensely personal, inspired by both the Revolution and the deaths of his father and aunt. Deeply felt and full of philosophy, six anguished chords open the work, before its compelling first theme guides us into the symphony's intensely dramatic world. Featuring a whirlwind second movement and a lyrical, introspective third, the symphony arrives at a surprisingly cheery finale, which lays out a vision of a better world.
Full of drama, this BBC Philharmonic concert should be a real treat. Don't miss it.
BBC Philharmonic
Liza Ferschtman – violin
City of Birmingham Symphony Orchestra Chorus – chorus
Vassily Sinaisky – conductor
*Due to an injury, original soloist Tasmin Little has regrettably had to withdraw from the concert on 1 February. Liza Ferschtman takes her place in Szymanowski's Second Violin Concerto.