BBC Philharmonic: Stravinsky/Grange/Tchaikovsky at The Bridgewater Hall
Johnny James, Managing Editor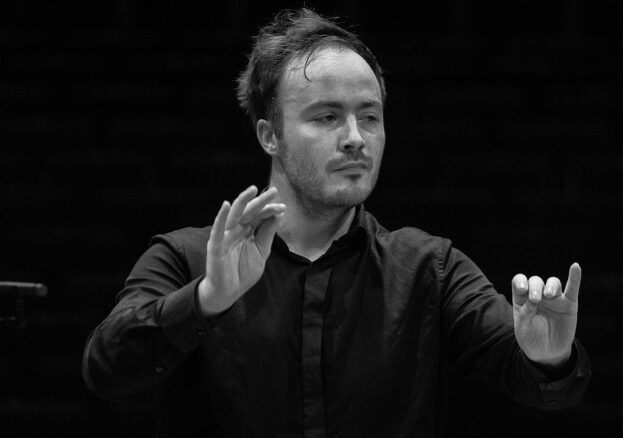 Igor Stravinsky – Song of the Nightingale (21')
Philip Grange – Violin Concerto – World premiere (25')
Pyotr Ilyich Tchaikovsky – Symphony No. 1 in G minor, 'Winter Daydreams' (42')
From a winter-gazing symphony by Tchaikovsky to an animal-inspired world premiere by Philip Grange, this BBC Philharmonic concert celebrates the many faces of nature.
Commissioned by the BBC and performed for the first time at this concert, Philip Grange's Violin Concerto sits at the heart of the programme. Highly individualistic, Grange's music has been richly celebrated over three decades. His most recent piece is at times inspired by massed forces from nature: swarms of bees and murmurations of starlings, plagues of locusts and clouds of bats. At others, though, the soloist – violin virtuoso Carolin Widmann – is left isolated and alone.
We also look forward to Stravinsky's Song of the Nightingale. Having begun life as a three act opera based on a Hans Christian Andersen story, Stravinsky later transformed it into a symphonic poem wherein solo instruments take up the important roles. From its clangorous opening to its wistfully melancholic close, it's a sublime work in which Stravinsky's joy in unconventional harmonies and timbres shines brightly.
Closing the concert, Tchaikovsky's bold and beguiling First Symphony will herald the imminent arrival of the fierce Manchester winter. An incredibly ambitious work, it took such a mental and physical toll its 26-year-old author that he thought he may not survive its creation. Finally completed in 1866, the symphony's deeply original melodic and structural style stunned 19th century Russia. Deserving of more attention in the concert hall, we're thrilled to see it programmed here.
Inspired by the many faces of nature, this should be a wonderful concert at The Bridgewater Hall.
BBC Philharmonic
Carolin Widmann – violin
Ben Gernon – conductor