CANCELLED – BBC Philharmonic: Strauss/Schnittke/Shostakovich at The Bridgewater Hall
Johnny James, Managing Editor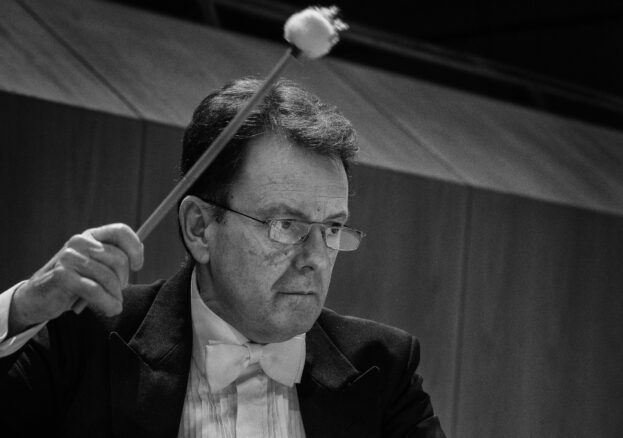 Richard Strauss – Till Eulenspiegels lustige Streiche (14')
Alfred Schnittke – Cello Concerto No. 1 (40')
Dmitry Shostakovich – Symphony No. 6 in B minor (30')
Cellist Jan Vogler joins Omer Meir Wellber and the BBC Philharmonic for Schnittke's astonishing Cello Concerto No. 1, which will be performed alongside wonderful works by Strauss and Shostakovich.
On 21 July 1985, Russian composer Alfred Schnittke was declared clinically dead three times after a colossal stroke. Against the odds, he survived, and entered into the most creative period of his life. Sketched while convalescing in hospital, Schnittke's Cello Concerto No. 1 is one of the most intense and astonishing works of the late 20th century. An expressionistic portrayal of psychological terror, it calls for an outstanding solo cellist, who weeps and screams amid mockery and violence in the monumental orchestra. At The Bridgewater Hall, New York-based Jan Vogler will take on this technically and emotionally exhausting solo role. Forever pushing the sonic possibilities of the cello, he's a great match for this wild work, and we can't wait to see what he brings to it.
Also in this programme, we'll hear Shostakovich's Symphony No. 6 in B minor. After the triumph of his Fifth Symphony, the musical and political world awaited the composer's next symphonic move with bated breath. Premiering in 1939, his Sixth managed to build on the successes of its predecessor while carving out a bold new path. Immediately striking is the odd structure of the work, which is characterised by stark division. The symphony begins with a long, doom-filled Largo, followed abruptly by two jovial fast movements. Confounding some and making perfect sense to others, this split structure represents two responses to life in Stalinist Russia: private dread and public joy. From its bleak and nocturnal opening to its glittering (though somewhat hollow) joie de vivre finale, this is an astonishing work, which will no doubt shine brightly under the baton of Omer Meir Wellber.
Capping off this somewhat weighty programme with 14 minutes of pure fun, we'll also hear Richard Strauss' Till Eulenspiegels lustige Streiche –  a sassy homage to the German folk hero Till Eulenspiegel. Cheeky and lighthearted, this tone poem depicts, with sparkling imagination, Till's unrelenting sense of the sardonic, which irks his peers and eventually lands him in trouble. A large scale rondo, the single-movement work exhibits some of Strauss' most brilliant orchestration. Revelling in the joy of expressive dissonance, he approaches his vast instrumental palette with brilliant colouristic flair. Tricksy, witty and utterly entertaining, this is a great concert piece for the BBC Philharmonic.
From the dread of Schnittke's Cello Concerto No. 1 to the vivacious joy of Strauss' Till Eulenspiegels lustige Streiche, this wide-ranging programme will make for a wonderful evening at The Bridgewater Hall.
BBC Philharmonic
Jan Vogler – cello
Omer Meir Wellber – conductor