BBC Philharmonic: Strauss/Mozart/Wagner at The Bridgewater Hall – CANCELLED
Johnny James, Managing Editor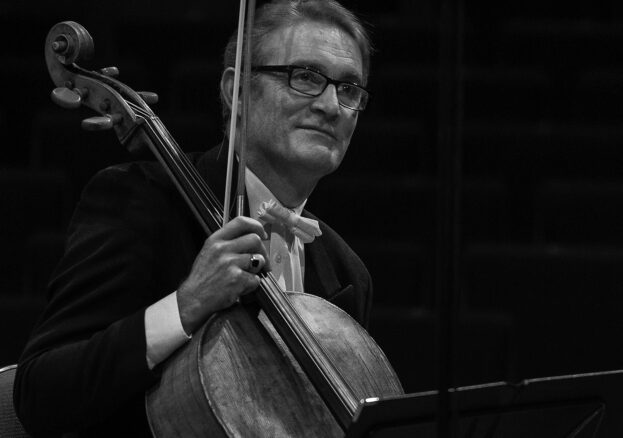 Richard Strauss – Also sprach Zarathustra (32')
Wolfgang Amadeus Mozart – Piano Concerto No. 21 in C major, K 467 (28')
Richard Wagner – Tristan and Isolde – Prelude and Liebestod (19')
At this Bridgewater Hall concert, we look forward to three iconic works from three iconic composers, performed by the BBC Philharmonic under the baton of acclaimed German conductor, Moritz Gnann.
It would be no exaggeration to state that the Prelude to Wagner's Tristan and Isolde essentially invented modern music – its influence is such that its stunning opening harmony even has its own nickname: the 'Tristan Chord'. Composed in 1859, the opera stunned its first audiences, not only with its chromatic harmony, but also with its sublime orchestration and dramatic content. The Lieberstod (Love Death), which we'll hear immediately after the Prelude, shines equally brightly. Playing a key part in the opera's final scene, the Lieberstod paints a musical picture of Princess Isolde standing over her lover Tristan's lifeless body, before sinking down to join him in love/death. "I will never forget this" were the words of Elgar upon hearing its climactic, glowing harmonies for the first time.
Before Wagner's masterpiece, Moritz Gnann will conduct another immense work with an instantly recognisable opening: Richard Strauss' Also sprach Zarathustra, which soundtracks the sunrise at the dawn of Stanley Kubrick's 2001: A Space Odyssey. Though its fame is inextricably linked with that film, the work was originally written as a musical analogy of the abstract ideas and exalted prose of philosopher Friedrich Nietzsche. "While reading Schopenhauer or Nietzsche", Strauss wrote in 1895, "I will get an uncontrollable urge to go to the piano […] The intellect alone is engaged." Reaching towards the outer reaches of the cosmos, this incredibly ambitious tone poem represents the zenith of Strauss' career, and stands as one of the most awe-inspiring pieces of orchestral music for the concert hall.
If those two landmark works weren't enough, we'll also be treated to Mozart's sparkling 21st Piano Concerto, nicknamed 'Elvira Madigan' after the 1960's film in which it plays a starring role. Written in 1785 when Mozart was just twenty-nine, this is one of the composer's best-loved works. It features an exuberant Allegro maestoso opening movement, which leads to a subtle Andante second whose iconic, dreamlike melody is simply sublime. The work's final Allegro vivace assai, however, arguably steals the show, revealing Mozart at his joyous, irrepressible best. One of the most technically demanding of all Mozart's concertos, the work is in good hands with German pianist Elisabeth Brauss, who at just 24 is renowned as one of the most outstanding musicians of her generation.
Featuring three iconic works from three giants of classical music, this BBC Philharmonic concert promises to move, inspire and entertain at The Bridgewater Hall.
BBC Philharmonic
Moritz Gnann – conductor
Elisabeth Brauss – piano