BBC Philharmonic: Prokofiev/Coates/Walton at The Bridgewater Hall
Johnny James, Managing Editor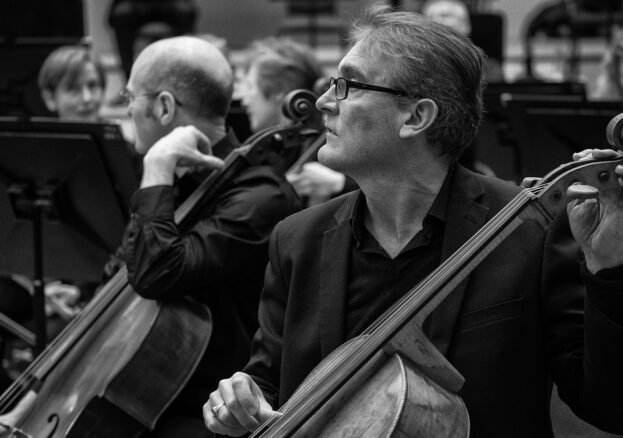 Dmitri Kabalevsky – Colas Breugnon – Overture (5')
Sergei Prokofiev – Piano Concerto No. 3 in C major (28')
Eric Coates – Dancing Nights (8')
William Walton – Symphony No. 1 in B flat minor (43')
Opening the BBC Philharmonic's 2019-20 season, conductor John Wilson leads the orchestra in a thrilling programme at The Bridgewater Hall. Pairing light with darkness, sugar with spice, we'll hear a sweeping selection of music from between the wars, including one of the greatest British symphonies ever written: William Walton's Symphony No. 1 in B flat minor.
Walton's First Symphony is a thing of devastating emotional force. Penned after the collapse of a passionate affair, the composer's heartache is written into the work's marrow. Wonderfully colourful, gorgeously dissonant and brimming with compositional ambition, it represents the zenith of Walton's career as a composer. We can't wait to hear the BBC Philharmonic tackle its rage-filled virtuoso passages at The Bridgewater Hall.
There's a similar level of virtuosity to look forward to in the second major work in this programme: Sergei Prokofiev's Piano Concerto No. 3 in C major. A fiery showpiece for world-leading pianists, this dramatic concerto throws out huge technical challenges. Its soloist here will be Ukrainian-born Australian pianist Alexander Gavrylyuk, who is internationally lauded for his electrifying performances, and who has made this whirlwind concerto a specialty in recent years.
Offering some light relief to this weighty programme is Eric Coates' quintessentially English waltz, Dancing Nights. A delightfully carefree piece that seems to sing of the seaside, it's in safe hands with conductor John Wilson, who is a Coates expert. This leads us to the evening's finale: Dmitri Kabalevsky's fizzing operatic Overture to Colas Breugnon. Squeezing an astounding array of emotion and colour into its five minutes, this quick-witted movement doesn't see enough of the concert hall. We're thus thrilled to see it close this concert and open the new season.
BBC Philharmonic
Alexander Gavrylyuk – piano
John Wilson – conductor