BBC Philharmonic: Poulenc/Shostakovich/Dvořák at The Bridgewater Hall – CANCELLED
Johnny James, Managing Editor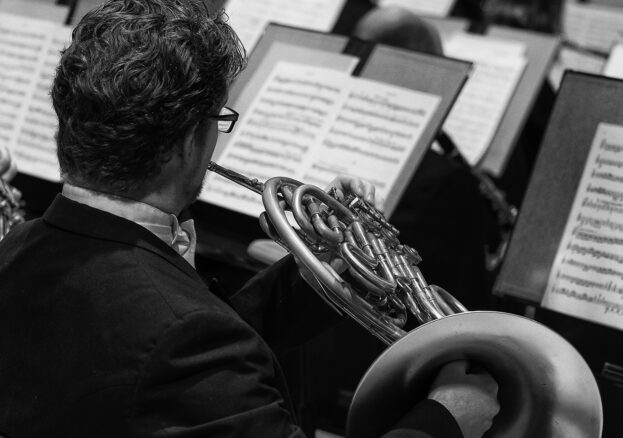 Francis Poulenc – Sinfonietta (28')
Dmitry Shostakovich – Piano Concerto No. 2 in F major (20')
Antonin Dvořák – Symphony No. 7 in D minor (37')
Clemens Schuldt, one of the most exciting young conductors emerging from Germany today, will lead the BBC Philharmonic in a brilliant programme of Poulenc, Shostakovich and Dvořák at The Bridgewater Hall.
Never one to shy away from ambition, Antonín Dvorák wrote that his Seventh Symphony "must be capable of stirring the world". Indeed, the work represented a great leap forward in the composer's career, and is widely regarded as one of his best. Commissioned by the London Philharmonic Society, Dvorák's Symphony No. 7 in D minor is unique in that it's his only mature symphony to be characterised by tragedy. From its smouldering opening to its defiant close, a powerful sense of gravity pervades the work. Donald Francis Tovey put it best when he wrote: "The solemn tone of the close is amply justified by every theme and every note of this great work, which never once falls below the highest plane of tragic music, nor yet contains a line which could have been written by any composer but Dvorák."
Counterbalancing Dvorák's darkness, the BBC Philharmonic will also perform Francis Poulenc's delightful Sinfonietta. Commissioned in 1947 by the BBC's Third Program (the precursor to Radio 3), the work rejects the grandiose qualities of Romanticism in favour of a stripped-back, 'purer' sound, reminiscent of 18th-century music. Calling for an orchestra only slightly bigger than the typical ensemble of Haydn and Mozart's day, the work's beauty lies in its perfectly-sculpted textures and clear-cut phrases, with charming lyricism laced throughout. By turns mellow and giddy, sober and vivacious, this demanding work will be a real treat at The Bridgewater Hall.
There, it will be followed by Shostakovich's treasured Second Piano Concerto. Contrasting the composer's usual style – famously sardonic and anguished – this concerto is light and cheerful. This is due to the fact that it was written as a gift for Shostakovich's son Maxim, who premiered it on his 19th birthday. Opening with youthful exuberance, a lively bassoon introduction leads to a light, almost flippant piano theme. The middle movement, by contrast, is characterised by dark dreaminess and simple poeticism. Before long, though, the circus doors are open again in a finale which features wickedly abrupt modulations and tricksy rhythms. Simon Trpčeski, a Macedonian pianist renowned not only for his powerful virtuosity but also for his charismatic stage presence, will no doubt bring out the best in the work at The Bridgewater Hall.
From Dvořák grave Seventh Symphony to two lighter works from Poulenc and Shostakovich, we're in for a delightful concert.
BBC Philharmonic
Clemens Schuldt – conductor
Simon Trpčeski – piano