BBC Philharmonic: Mumford/Mendelssohn/Mahler at The Bridgewater Hall
Johnny James, Managing Editor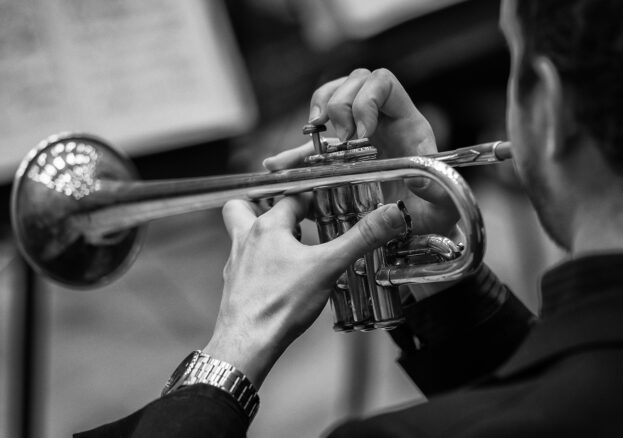 Jeffrey Mumford – Within diffuse echoes…softly spreading – World Premiere (18')
Felix Mendelssohn – Piano Concerto No. 1 in G minor (19')
Gustav Mahler – Symphony No. 5 in C sharp minor (68')
The second concert in the BBC Philharmonic's 2019-20 season is a wonderfully varied one. Spanning three centuries, the programme features Mahler, Mendelssohn and Jeffrey Mumford. Conducted by Joana Carneiro and starring pianist Denis Kozhukhin, we're expecting great things at The Bridgewater Hall.
The evening opens with a world premiere by American composer Jeffrey Mumford. A recipient of numerous fellowships, grants and awards, Mumford transforms the patterns and variations of clouds and sunlight into expansive, imagistic compositions. A BBC commission, Within diffuse echoes…softly spreading is eagerly awaited.
Next, Denis Kozhukhin leads Mendelssohn's dazzling First Piano Concerto. This is a thrillingly challenging work, filled with pianistic adventure. Penned by the German prodigy in 1831, this concerto represents the first time that Mendelssohn fully asserted his own distinct style, which marries grace with gunpowder. From its tempestuous opening to its dashing finale, its sparkling elegance delights.
Finally, we'll hear Gustav Mahler's majestic Symphony No. 5 in C sharp minor. Progressing from tragedy to triumph in five sweeping movements, this work features some of the most wonderful music that Mahler ever wrote. Most popular is the exquisite 10-minute Adagietto that forms the fourth movement. A love letter to his wife Alma, it's the beating heart of this deeply-felt symphony.
From Mumford's poeticism to Mendelssohn's elegance to Mahler's majesty, we're looking forward to a wonderful programme at The Bridgewater Hall.
BBC Philharmonic
Denis Kozhukhin – piano
Joana Carneiro – conductor