BBC Philharmonic: Milhaud/Ravel/Prokofiev at The Bridgewater Hall
Johnny James, Managing Editor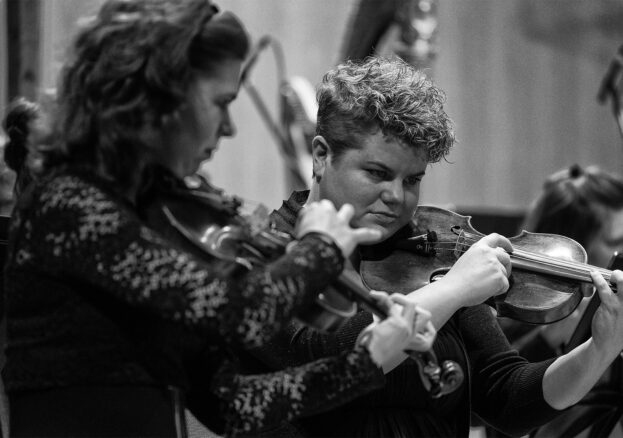 Darius Milhaud – Le boeuf sur le toit, Op 58 (17')
Maurice Ravel – Piano Concerto in G major (22')
Sergei Prokofiev – Symphony No. 5 in B flat major (42')
Conducted by Ludovic Morlot and featuring acclaimed pianist Steven Osbourne, this BBC Philharmonic concert promises to be a particularly joyous one. From a frolicsome ballet score by Milhaud to a limber-jointed concerto by Ravel to a vivacious symphony by Prokofiev, the programme offers the orchestra ample opportunities to shine.
Opening the concert, Darius Milhaud's Le boeuf sur le toit is a nimble salute to Latin culture. Composed in 1919 after a trip to Brazil, the short work gleefully knits together 30-odd Brazilian folk melodies within tangos, maxixes, sambas, and even a Portuguese fado. The composer thought the music might be used as the score for a silent film by Charlie Chaplin, but instead his multi-talented colleague Jean Cocteau staged it as a surrealist ballet, parodying the story of Salome. Containing some of Milhaud's most fun-loving music, this should be a real treat at The Bridgewater Hall.
It will be followed by Ravel's Piano Concerto in G major, which offers a mix of Jazz Age energy and classical European grace. Completed in 1931, the work subverted expectations of concertos at the time with its light-hearted, frivolous tone. After a playful whip-crack, the first movement passes its energetic opening theme around the orchestra before the piano's brooding, Spanish-inspired first solo. The middle section, by contrast, is serenely beautiful, showcasing the best of Ravel's melodic writing. Finally, an explosive Presto finale calls for exuberant virtuosity from its soloist – no problem for nimble-fingered Scottish pianist Steven Osbourne.
Prokofiev's Symphony No. 5 in B flat major, regarded as one of the supreme orchestral works of the 20th century, will round off the concert. Described by its composer as 'a hymn to free and happy man', the work was conceived during a period of contentment in Prokofiev's private and public life. Sheltered from the war (which Russia was winning) in the idyllic setting of a special retreat for composers, Prokofiev poured through his sketchbooks and stitched together themes which he had composed over the preceding decade, combining them with inspired new material in order to build this magnificent work.
Shostakovich's Fifth – the new paradigm of the Soviet symphony – was Prokofiev's structural model, and as such the work follows four movements in concerto-grosso sequence: slow, fast, slow, fast. The music within, though, is pure Prokofiev. Characterised by richly lyrical melodies, a pungent harmonic palette and dense scoring, this is a symphony which radiates enthusiasm for life. We particularly look forward to the blaze of orchestral color in its finale which, under the baton of lauded French conductor Ludovic Morlot, the BBC Philharmonic will no doubt perform with flair.
Marked by a particularly joyous programme, don't miss this BBC Philharmonic concert at The Bridgewater Hall.
BBC Philharmonic
Ludovic Morlot – conductor
Steven Osbourne – pianist