BBC Philharmonic: Clyne/Vaughan Williams/Berlioz at The Bridgewater Hall
Johnny James, Managing Editor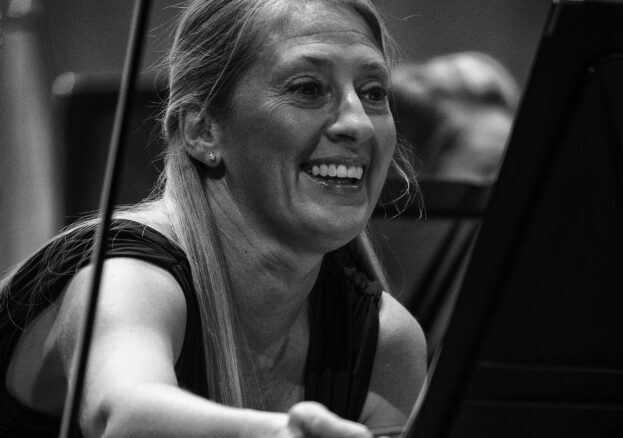 Anna Clyne – Night Ferry (21')
Ralph Vaughan Williams – The Lark Ascending (13')
Hector Berlioz – Symphonie fantastique (50')
Bookended by two wild works by Anna Clyne and Berlioz and featuring Vaughan Williams' classic The Lark Ascending, this BBC Philharmonic concert at The Bridgewater Hall promises to dazzle.
The concert opens with the tempestuous Night Ferry by Anna Clyne. A sonic portrayal of dark physical, mental and emotional voyages, this compelling work pairs imagistic chaos with chamber lyricism. It's characterized by severe mood swings, shifting rapidly from disconcerting calm to hypomania. Revealing Clyne to be one of Britain's most compelling young composers, Night Ferry will be all the more exciting under the baton of Ben Gernon, who is one of the youngest conductors to ever to hold a titled post with a major BBC orchestra.

Sanctuary from the storm comes in the form of Ralf Vaughan Williams The Lark Ascending. A beloved classic of the English rural springtime, it's full of the folk melodies that its composer loved to collect. Written in 1914, it was inspired by a poem by George Meredith which tells the story of a skylark who sings an impossibly beautiful song. Williams' lark is the solo violin, whose gorgeous, soaring melodies spiral ever skyward while the orchestra conjures the splendorous earth below. Renowned for her "dazzling interpretative flair and exemplary technique" (Classic FM), we eagerly await Jennifer Pike's interpretation of this treasured piece.
Relighting the fire towards the concert's close will be Berlioz' restless Symphonie fantastique. Written under the twin influences of opium and unrequited love, this wild work is unlike any other. Cast in five movements, it opens in volatile, dream-like style, before an elegant waltz offers up some of Berlioz' most delicate and most brilliant writing. The third movement is the symphony's musical heart and represents a pivotal point in the drama, whereas the fourth holds the work's darkest passions. The finale, meanwhile, offers up a thrillingly horrific nightmare of a witches' Sabbath, and features a level of melodrama that went beyond anything that had hitherto been attempted in this kind of music. Full of the passions and dreams, fantasies and phantoms of the most creative mind in French 19th century music, we can't wait to hear the BBC Philharmonic negotiate this perilous work.
From wild-hearted wonder to impossible beauty, this programme will no doubt stun at The Bridgewater Hall.
BBC Philharmonic
Jennifer Pike – violin
Ben Gernon – conductor