CANCELLED – BBC Philharmonic: Brahms/Mahler/Hindemith at The Bridgewater Hall
Johnny James, Managing Editor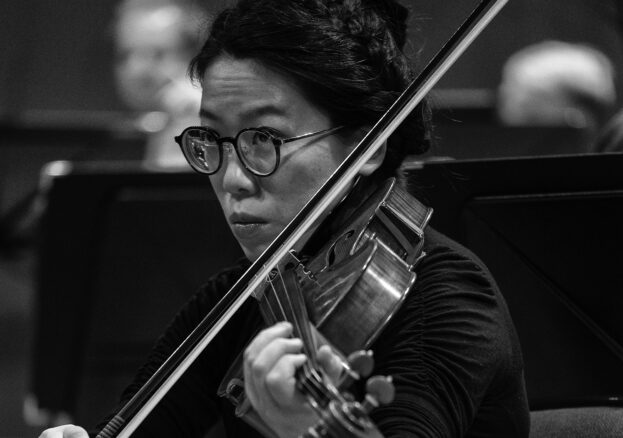 Johannes Brahms – Variations on the St Anthony Chorale (19')
Gustav Mahler – Des Knaben Wunderhorn – Selection (40')
Paul Hindemith – Symphony 'Mathis der Maler' (25')
Conducted by Douglas Boyd, this neatly-programmed BBC Philharmonic concert features two works by great German composers Hindemith and Brahms, as well as rich settings of traditional German folk poems by Mahler.
When the Nazis won power in 1933, Paul Hindemith was caught in the crossfire: acclaimed as a model composer by some of Hitler's National Socialists, condemned as a degenerate artist by others. His first response was Mathis der Maler – an operatic tale of rebellion against establishment. Predictably, this saw the composer's music banished from the concert hall, pushing back the opera's premiere by four years. Knowing that this would probably be the case, Hindemith ingeniously fashioned a three-movement symphony from portions of the opera early in 1934, which made it possible to air at least some of the music from Mathis der Maler prior to its full premiere. It is this defiant three-movement symphony – Hindemith's first – that we will hear at The Bridgewater Hall.
Before that, though, we'll hear from another great German composer: Brahms. His elegant Variations on the St Anthony Chorale was composed in Bavaria in the summer of 1873, and stands as one of the first independent set of variations for orchestra in the history of music. First performed by the Vienna Philharmonic Orchestra under Brahms' baton, the work consists of a theme based on a Chorale St Antoni, eight variations, and a finale, which uses a ground bass or passacaglia, a concept that Brahms was later to use in his wonderful Fourth Symphony. Although Brahms is often regarded as the ultimate Romantic composer, Variations on the St Anthony Chorale is a lovely example of his interest in earlier styles. Stately and majestic, it's one of Brahms' most popular works, with the composer himself citing it as a favourite.
Between these great works, we'll hear Mahler's rich settings of traditional German folk poems, Des Knaben Wunderhorn ('The Boy's Magic Horn'). These were in part premiered in 1905 at the Vienna Musikverein, where a capacity audience was treated to what was in effect a new concept – an orchestrally accompanied song recital. Based on the Wunderhorn poems which Mahler would likely have been familiar from childhood, the Wunderhorn songs treat folksong, military band music, Ländler and Viennese waltzes with mingled affection, irony and tragic realism. Out of 12 songs, around half are tragedies, evoking Mahler's compassion for suffering, downtrodden humanity. There are also two comedies, as well as caustic commentaries on the bourgeois. At The Bridgewater Hall, richly acclaimed baritone Ashley Riches will present a selection of these, accompanied by the BBC Philharmonic.
From two gleaming works by Hindemith and Brahms to rich settings of traditional German folk poems by Mahler, this should be a lovely concert at The Bridgewater Hall.
BBC Philharmonic
Douglas Boyd – conductor
Ashley Riches – baritone