BBC Philharmonic: Beethoven – Symphony No. 3 at The Bridgewater Hall
Johnny James, Managing Editor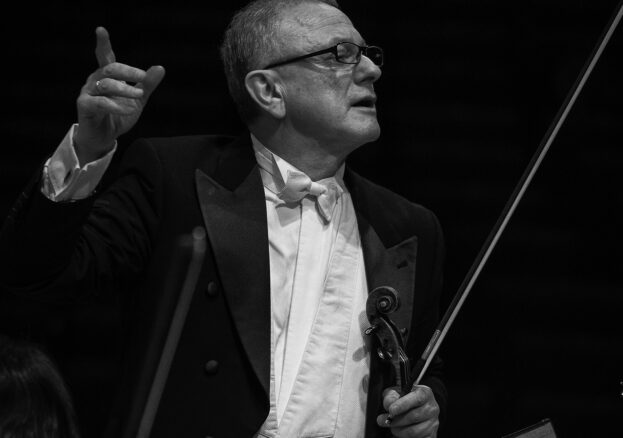 Ludwig van Beethoven – The Creatures of Prometheus (32')
Overture and Incidental Music (selection) – Opferlied (7')
Symphony No 3 in E flat major – 'Eroica' (45')
In the first of five concerts celebrating 250 years of Beethoven, the BBC Philharmonic presents the composer's gleaming Third Symphony – better known as 'Eroica' – as well as two relative rarities.
If Beethoven's genius can be captured by just a single work, it's the magnificent 'Eroica'. Representing a landmark in Western music history, this startling creation was completed when the composer was just 33. It was originally written in honour of Napoleon, with whom he was favorably impressed (though he did later change his mind). Grander and more dramatic than was customary for symphonies at the time, this ambitious work simply refused boundaries. Stunning audiences in 1805 – and indeed today – with its epic scope and emotional impact, its premiere represented a paradigm shift in the conception of what music could be. Going beyond entertainment, this was a work that held in its being Beethoven's unique impression of the world.
Preceding 'Eroica' is the lesser-known Opferlied – an almost casually brilliant piece of choral writing. A setting of Friedrich von Matthisson's poem 'Opferlied', with which Beethoven was obsessed, the work calls for soprano, chorus and orchestra. It's notable for its near-total diatonic idiom, with the only chromaticism occurring in the middle of the verse as part of a cadence on the dominant. A religious mood is conjured by its hymnic setting, and its overarching tone is one of contemplative nostalgia. At this concert, the work will be interpreted by BBC New Generation Artist Jennifer Johnston, who will perform alongside the accomplished Manchester Chamber Choir and the BBC Philharmonic. Calling for rich expression, Beethoven's Opferlied promises to be a rare treat here.
To top off this excellent programme, we'll hear extracts from The Creatures of Prometheus, Beethoven's only full-length ballet. Born out of a collaboration with celebrated choreographer, Salvatore Viganò, the ballet marked its composer's introduction to the Viennese stage, where he was an instant success. The overture shone particularly brightly, and remains richly celebrated in the concert hall. Violating harmonic convention, it begins with arresting dissonance, before sinking into a luxurious adagio section. Then comes a thrilling allegro whose flurrying violins paint a vibrant picture of Prometheus fleeing from heaven after stealing fire from the gods. We particularly look forward to the prominence of the harp in this work – a rare occurrence of the instrument in Beethoven's music.
A great concert to open the celebrations of Beethoven at 250, this BBC Philharmonic concert will no doubt go down as a special one.
BBC Philharmonic
Ben Gernon – conductor
Jennifer Johnston – mezzo-soprano
Manchester Chamber Choir