BBC Philharmonic: Beethoven – Mass in C Major at The Bridgewater Hall
Johnny James, Managing Editor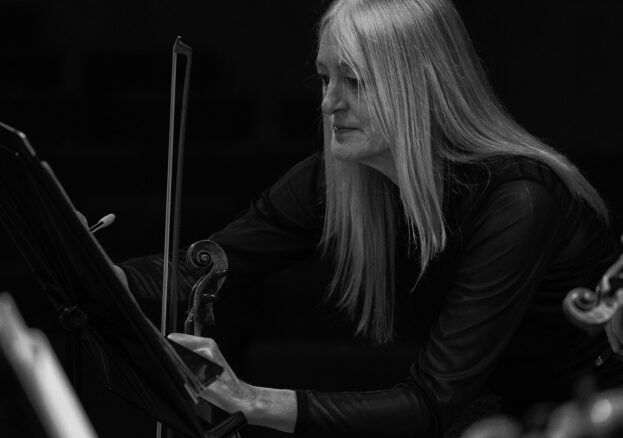 Ludwig van Beethoven – Symphony No. 4 in B flat major (34')
Ludwig van Beethoven – Mass in C major (42')
Bridging church and concert hall better than almost any other work, Beethoven's Mass in C major features alongside his Fourth Symphony in this BBC Philharmonic concert which, conducted by Omer Meir Wellber, also features the Dresden Chamber Choir.
Sometimes overshadowed by the legendary Third and the dah-dah-dah-dah familiarity of the Fifth, Beethoven's Symphony No. 4 in B flat major is nevertheless a brilliant work by a composer in the midst of a wildly creative period. Turning, in this symphony, to a more classical form of expression, the work opens in sweet and serene style, with a buoyant, skipping main theme in the violins. The Adagio second movement is more tender. "Only amongst the giants of poetic art", Berlioz wrote of the Adagio's final moments, "can we find anything to compare with this sublime page". The third movement, by contrast, is a boisterous Scherzo, filled with delightful syncopation, sudden harmonic and dynamic shifts and a merry-go-round of spritely melodies. Bringing the symphony to a brilliant conclusion, the finale is a playful exercise in movement and contrast. It will shine brightly under the baton of Omer Meir Wellber.
In the second half of the concert we'll hear Beethoven's divine Mass in C major. Premiered in the same year as his Fourth, it was described as 'unbearably ridiculous' by the Hungarian prince who financed its creation. Indeed, many were taken aback by the work's striking modernity. While respecting certain traditions of Mass composition, Beethoven invests wonderful originality here. The instrumental forces, for example, are given much expressive power, and the text is distributed seamlessly among solos, ensembles and the chorus – a rare turn at the time. These richly characterful touches have led many to regard the work not only as a passionate offering to God, but also as an intensely personal response to its central liturgical texts. At The Bridgewater Hall, we'll hear it performed by the BBC Philharmonic and the Dresden Chamber Choir, in what promises to be a spellbinding performance.
Featuring two major works by Beethoven at his brilliant best, we're in for a treat at The Bridgewater Hall.
BBC Philharmonic
Omer Meir Wellber – conductor
Dresden Chamber Choir