CANCELLED – BBC Philharmonic: Beethoven – A Hallé Collaboration at The Bridgewater Hall
Johnny James, Managing Editor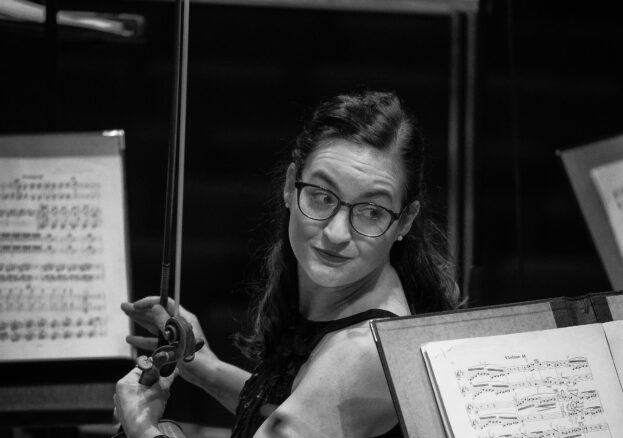 Ludwig van Beethoven – Choral Fantasy – completed Barry Cooper –  (19')
Ludwig van Beethoven – Symphony No. 10 (16')
Ludwig van Beethoven – Symphony No. 6 in F major, 'Pastoral' (38')
The BBC Philharmonic is joined by the Hallé in a joint celebration of Beethoven, which sees Sir Mark Elder take to the podium for one night only.
Sitting at the heart of the concert is Beethoven's sumptuous 'Pastoral' Symphony, best known to modern audiences for its appearance in Walt Disney's Fansasia. Premiering in Vienna in 1808 – the same concert that premiered the composer's iconic Fifth Symphony – this cheerful work dwells on the simple joy of country life. It was composed in the rural retreat of Heiligenstadt, a village northwest of Vienna, where Beethoven spent his time taking long solitary walks through fields and woodlands. From the opening 'Cheerful impressions wakened by the arrival in the country' to the closing 'Shepherd's song; glad and grateful tidings after the storm', its five movements capture Beethoven at utter peace with his surroundings. Under the baton of the Hallé's Music Director, Sir Mark Elder, this promises to be a real treat.
With the baton handed to Ben Gernon, the BBC Philharmonic will perform Beethoven's Tenth Symphony. A hypothetical work, this symphony was assembled by Manchester professor Barry Cooper from the composer's sketches. Dr Cooper writes: "The result is obviously not exactly what Beethoven would have written, and many questions still remain; but the reconstruction does provide at least a rough impression of what he intended and is certainly far closer to Beethoven's Tenth Symphony than anything previously heard. It is therefore likely to be found extremely interesting by anyone wanting to know what he planned for the symphony that was to have followed the Ninth. Moreover it can also be appreciated as a piece of music, in a way that fragmentary sketches on their own could never be."
Finally, we'll hear Beethoven's glorious Choral Fantasy. Premiered at the same 1808 concert which gave the world the Fifth and Sixth, the work anticipates the epic Ninth Symphony in joyful and celebratory fashion. Clearly deriving great pleasure from experimentation, Beethoven breaks many conventions in terms of both form and orchestration here. In addition to pairs of winds and brass plus timpani and strings, the work calls for solo voices and mixed chorus. At The Bridgewater Hall, these vocal parts will be performed by the Crouch End Festival Chorus, one of Britain's leading symphonic choirs. The choir will be joined by virtuoso pianist Martin Roscoe, who will take on the long piano solo that begins the work, before the massed forces enter, spiralling towards the heavens and the final proclamation: "When love and power unite, God's grace descends on all mankind".
Exhibiting the genius of Beethoven's mid to late period, this joint concert by the BBC Philharmonic and the Hallé promises to delight at The Bridgewater Hall.
BBC Philharmonic
The Hallé
Martin Roscoe – piano
Crouch End Festival Chorus
Sir Mark Elder – conductor
Ben Gernon – conductor