BBC Philharmonic – Aho/Tarkiainen/Shostakovich at The Bridgewater Hall
Johnny James, Managing Editor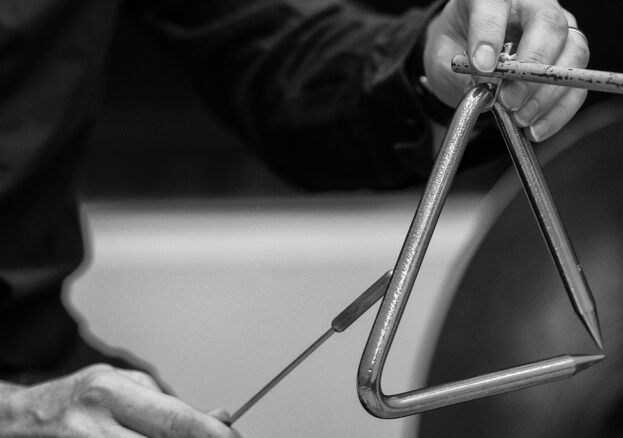 Kalevi Aho – Theremin Concerto (32')
Outi Tarkiainen – Midnight Sun Variations (10')
Dmitry Shostakovich – Symphony No. 12 in D minor 'The Year 1917' (38')
Opening with a hair-raising Theremin Concerto and closing with a symphony which has for years divided opinion, here we have a delightfully off-kilter programme at The Bridgewater Hall.
A century after its invention, the theremin still sounds as if it's landed from some far away planet. The world's first electronic instrument, it's famed for its hair-prickling tone, which seems to sing to the aether. The instrument's world-leading exponent, Carolina Eyck, will showcase the theremin to its full extent in this programme, performing a concerto that was written especially for her. Enjoying its UK premiere here, Kalevi Aho's frost-bitten Theremin Concerto offers an abstract, impressionistic vision of Lapland, in all its extremes.
Next, we'll hear a further work inspired by the Nordic climate: Outi Tarkiainen's Midnight Sun Variations. Premiered at the BBC Proms in August, this short piece celebrates the endless daylight of the Arctic Circle's summer months. Beginning with a sparkling ray of sunshine as the orchestra radiates and rises, the work goes on to paint vivid pictures of the infinitely-nuanced hues reflected by the arctic summer sky.
Finally, the BBC Philharmonic will tackle a work with a very different inspiration: Shostakovich's fiercely controversial 12th Symphony, which is dedicated to the memory of Vladimir Lenin. Opening with the restless scenes of Russia prior to the revolution, the music swells towards a filmic depiction of the revolution itself, in all its tumult and fervor. The curtain then falls with a thrilling scherzo finale, optimistically titled The Dawn of Humanity.
Some believe that this optimism plainly represents Shostakovich's hope of a more humane USSR. Others see it as a mask, protecting him against Soviet pressures. Those in the latter camp hear the composer's less optimistic views of the Soviet Union subtly conveyed in musical codes and technical devices, as well as references to his earlier works and quotes from folk and popular songs. In any case, this controversial symphony, packed with visceral thrills, showcases Shostakovich's mastery of orchestral writing and symphonic narrative.
A delightfully unusual concert, this is one that we're particularly looking forward to in the BBC Philharmonic's 2019-20 season.
BBC Philharmonic
Carolina Eyck – theremin
John Storgårds – conductor