Back to the 90s: A Christmas Season at HOME
Tom Grieve, Cinema Editor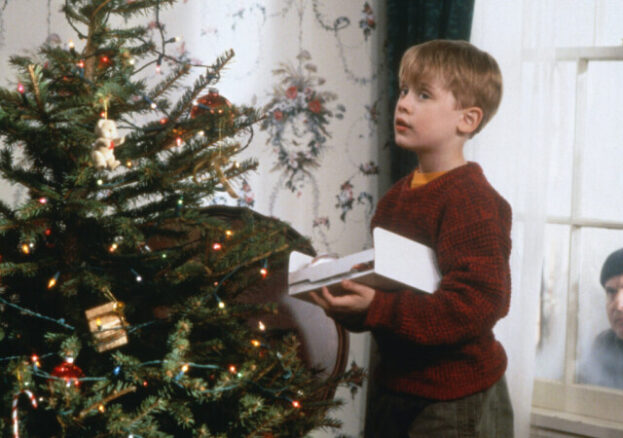 90s kids: your time has come. Following previous film seasons dedicated to 1980s festive favourites, Manchester's HOME have nostalgic millennials firmly in their sights this December. Back to the 90s: A Christmas Season gathers some of the decade's big hits and sleeper classics and puts them back on the big screen. 
From Bill Murray reliving the same day over and over in Groundhog Day (Mon 11 Dec) to Macaulay Culkin terrorising the Wet Bandits in Home Alone (from Sat 9 Dec), the seven-title selection is designed to evoke cosy feelings across the board.
Of course, there are bonafide Christmassy classics, such as Arnold Schwarzenegger's surprising violent comedy Jingle All the Way (Wed 13 Dec) and Henry Selick's beloved Nightmare Before Christmas. 
Meanwhile, in a nod to one of the decade's brightest filmmakers, Back to the 90s features two movies from iconic director Steven Spielberg. First up is Robin Williams and Dustin Hoffman in Peter Pan tale, Hook (Sun 17 Dec), before the undisputed box office behemoth Jurassic Park on Tuesday 19 December.
Finally, a proper camp cult classic in the form of Robert Zemeckis' Death Becomes Her, starring Bruce Willis, Goldie Hawn and Meryl Streep rounds out the season with a Friday night showing on 22 December.
For many, these films make up a large part of their cultural DNA – book now for a healthy dollop of Christmassy nostalgia. And if somehow you've never seen the former Governer of California punch a reindeer in the face, now's your chance.