HOME Artist Film Weekender 2022
Tom Grieve, Cinema Editor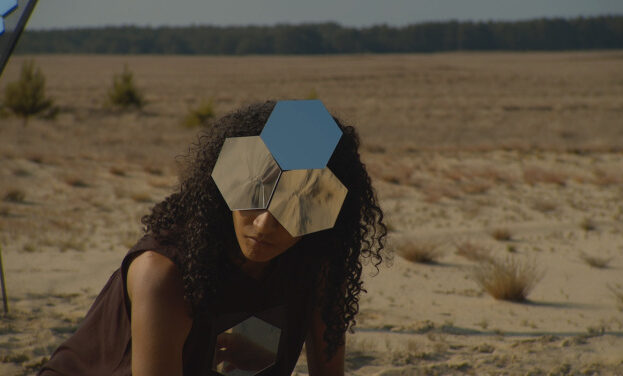 HOME's Artist Film Weekender has always been one of the understated gems of their annual programming. A chance to dive into the wild and wonderful world of artist film, hear directly from filmmakers and experience work rarely seen on the big screen. Each year the programmers pick a specific theme and invite audiences to explore together, through a selection of old and new films, talks and workshops.
For 2022 and the Weekender's seventh edition, curators Jamie Allan and Alice Wilde have taken inspiration from the idea of worldbuilding, with a selection that highlights artists that "envision alternate futures, build speculative worlds, and expand our imagination of the possible."
Amongst this year's offering are the short films of Ukraine-born, Berlin-based Maryna Makarenjo, who takes us from the crumbling remains of Soviet nuclear dreams, to a liquid planet where gender is a fluid as the waters. Portuguese visual artist, filmmaker, and writer Pedro Neves Marques presents their new work, Becoming Male in the Middle Ages — a "science-fictionalised" narrative centred around gender and fertility — alongside an artist talk.
Destination: Other Worlds is a programme of short films featuring everything from ghosts to AI, mermaids to musicals, and digital animation to Super 8, from queer Southeast and East Asian filmmakers. Meanwhile, the "interweaved worlds of spirits and science" are the subject in the collaborative films of Chu-Li Shewring and Adam Gutch.
Running from Thursday 1 – Sunday 4 December, the Weekender starts with Cinema Paradiso — an evening of experimental film, expanded cinema and live performance at Paradise Works Artist Studios.