MIF23: Anna Meredith, FIBS with RNCM Festival Orchestra at Depot Mayfield
Carmel Smickersgill, Tours & Activities Editor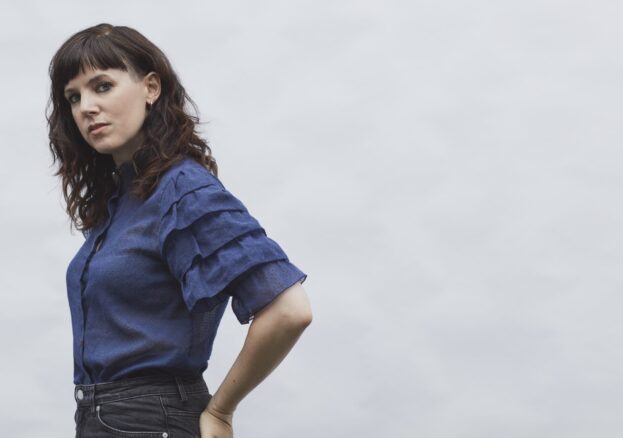 It isn't often that an artist like Anna Meredith comes along. Her capability for creating lush orchestral textures is equally matched by her power to produce a fat drop and audiences love her for both. Now MIF23 and the Royal Northern College of Music welcome Anna Meredith as she brings a live orchestral version of her genre-bending, supercharged, emotional rollercoaster of an album FIBS to Depot Mayfield.
Joined by her usual excellent band as well as an orchestra of young musicians, this performance will be one of the must-see highlights of MIF23. It's a musically immense and visually stunning spectacle to behold but through Anna's honest and open stage presence the whole thing still feels like you're being welcomed into a party of people you're excited to see. It just so happens that the party is also absolutely lit.
The kind of music that doesn't just lend itself to orchestral forces but embraces them.
Mercury Prize Shortlisted FIBS is an album that spans Anna's full breadth of musical interests — there's familiar let-loose bangers like 'Sawbones' nestled in amongst thoughtfully-created spectacles like 'Callion' and intimate moments such as 'Unfurl'. It's the kind of music that doesn't just lend itself to orchestral forces but embraces them with open arms.
Asides from being a musical nomad with insane compositional skills Anna is also well known for being incredibly supportive of younger artists and a general force for good in UK music.
As seen in the Maxine Peak Nico project and the Liam Gillick/New Order collaborations from previous iterations of MIF, RNCM students have been bringing a youthful presence to the Festival for years. This collaboration promises to be just as exciting as they'll be working with contemporary music polymath Robert Ames. As well as regularly conducting and curating the work of London Contemporary Orchestra Ames is well known for bringing ambitious projects into reality with style and panache.
*Please note a £1 booking fee applies to most tickets.