Andrew Black: On Clogger Lane at The Tetley
Maja Lorkowska, Exhibitions Editor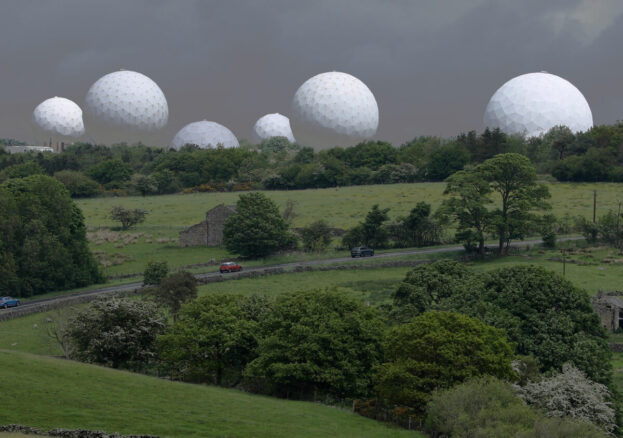 Andrew Black's film On Clogger Lane on show at The Tetley from January, is keeping an eye on its local area.
Set in a Yorkshire valley, the experimental documentary hones in on how the infrastructures of capital have transformed the topography and multi-generational community of the rural area. The landscape is haunted by an enormous satellite surveillance station, punctuated by mines and queries and bearing the traces of past inhabitants. The work incorporates conversations with farmers, antiquarians, Quakers and landowners presented alongside an improvisational score.
The Glasgow-based artist and organiser is originally from the North of England so the film marks his return to his home turf, where he can continue to explore the origins and meaning of belonging and connectedness between people and place.
On Clogger Lane is a commission resulting from Andrew Black's 2021 Margaret Tait Award 2021, a LUX Scotland commission delivered in partnership with Glasgow Film, supported by The National Lottery through Creative Scotland.