Ana Silvera: Oracles at Manchester Jewish Museum
Johnny James, Managing Editor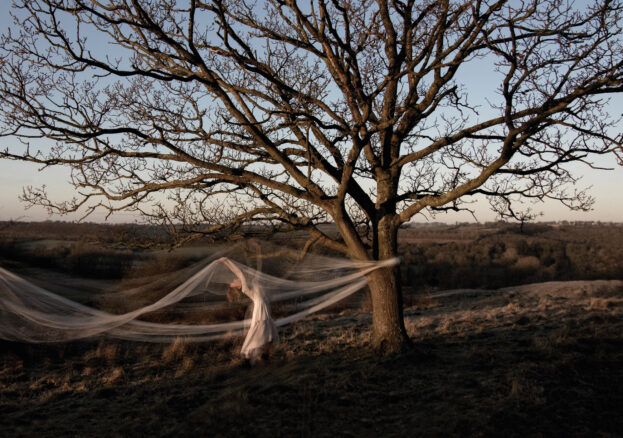 London's Anna Silvera makes ethereal folk music whose lyrics paint vivid pictures. Equal parts a musician and a poet, she draws from her own eventful life as well as from folklore and myth. Her albums comprise of vignettes – snapshots of time which hold crisply-sketched scenes and emotions. Her most recent album, Oracle, is an extraordinary piece of art, and it's this that she'll be performing in its entirety at the Manchester Jewish Museum.
After studying voice at Guildhall School of Music and then Literature at University College London, Silvera released her debut album The Aviary in 2012. Garnering attention from audiences and critics alike, this lovingly crafted record showcases Silvera's excellent songwriting as well as her powerfully evocative voice. The most poignant songs – 'Salome' and 'Song for Daniel', for example – are the most entrancing, featuring stripped-back arrangements which allow the lyrics to shine.
In her follow-up record, Silvera decided to explore this poignant mood more deeply. Oracle began life in 2011, when the young artist was commissioned to write and perform a seven-part song cycle for three successive nights at the Roundhouse Studios. The result was this haunting yet life-affirming collection of songs, which explores themes of love, loss and salvation. There's a dreamlike, magical quality to Oracle which is not dissimilar to the starker side of Kate Bush (think 'And Dream of Sheep' from Hounds of Love, or 'This Woman's Work' from Sensual World).
The record will be performed live with the renowned Manchester based women's choir, Sacred Sounds, which will make for some powerful reworks of Silvera's stunning songs. The performance will be all the more poignant as Silvera's descendants are in fact from the original Sephardic community in Manchester. They helped to co-found Cheetham Road Synagogue in the 19th Century, which is now the site of the Manchester Jewish Museum. Performing for the first time in the location of her Great-Grandparents marriage, this performance promises to be uniquely moving.