An Evening with Honeyfeet at Albert Hall
Johnny James, Managing Editor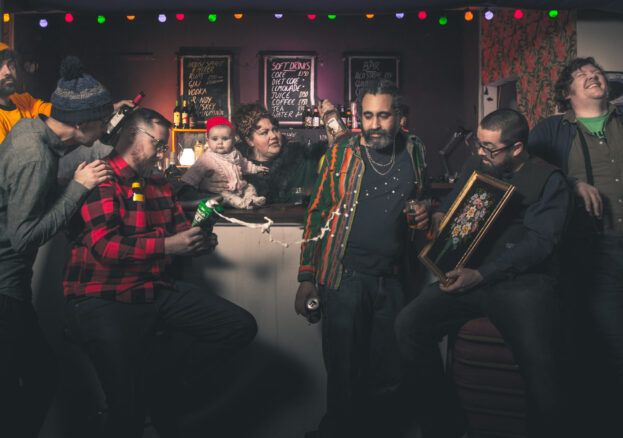 Playing Albert Hall's first live gig of the year, Manchester's own Honeyfeet will be melting down blues and pop, jazz and disco across two socially distanced sets on 27th May.
Honeyfeet have spent the past 9 years tearing around festival stages and theatres, clubs and fields, serving up brass-heavy sounds which span from the soulful to the subtle, big-band swing to ruminative folk. At the centre of the storm is Rioghnach Connolly (Afro Celt Sound System, The Breath, Band of Burns) – an irrepressible stage presence described by the Guardian as "a remarkable singer and flautist who…can ease from Irish traditional influences to soul".
The band's 2018 album Orange Whip was 6 Music's Album of the Day upon release in 2018, with Clash magazine calling it a "righteous blast of working-class energy". Opener and lead single 'Sinner' (below) captures the album's essence, with Rioghnach's powerhouse vocals trading blows with a swaggering brass section while sultry guitars slink up and down with the playful menace of a cartoon cat burglar.
After a dormant year for live music, it will be glorious to welcome back one of Manchester's best-loved bands to one of Manchester's best-loved venues. The show – which will be split into two sets – will be a seated affair, with full table service. Catering the party will be Rudy's Pizza, and you'll also be able to get your hands on Bratwursts from Albert's Schloss and a newly expanded range of biers, wines and cocktails (in glasses no less!). What's not to like?