Amazing Grace at HOME
Ben Williams, Managing Editor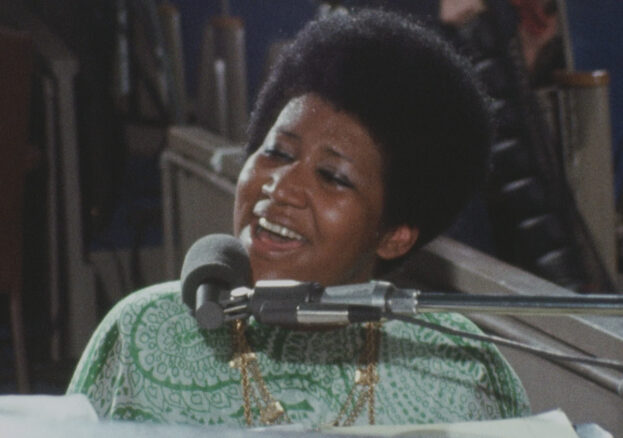 In January 1972, Aretha Franklin made her legendary album Amazing Grace with the Southern California Community Choir and Reverend James Cleveland in the New Temple Missionary Baptist Church in Los Angeles. Providing ample evidence of the charisma of this soul icon who died in August 2018, this accompanying concert film also celebrates human dignity and a longing for freedom and justice.
Originally filmed by Academy Award-winning director Sydney Pollack (Three Days of the Condor, Jeremiah Johnson), the film was supposed to be released alongside the acclaimed double-platinum-selling album recording of the same concert. However, Pollack had never filmed a live concert before and was unable to sync the audio to the visuals in the editing suite, eventually leading to the released being abandoned. He continued to tinker with the footage and audio until his death in 2008, but to no avail.
In steps former A&R man Alan Elliott who, after receiving Pollack's blessing before he passed, took on the project – even going as far as mortgaging his home to buy the footage from Warner Brothers. Several more twists and turns later, and with the help of some advances in film technology, the end result is stunning.
Now one of the most highly regarded live recordings has the film it deserves. There are of course the limitations you might expect, but the unpolished edges and 'found footage' feel makes for an altogether more authentic experience.
Of course Aretha Franklin is the star of the show (though Reverend James Cleveland also takes a decent chunk of limelight too), but what makes this film so essential is what it captures of the time and place via the faces of the people in the room and on the stage.
Probably the best concert film since 2006's Neil Young: Heart of Gold and well worth seeing on the big screen.