5 More Minutes at Z-arts
Gemma Gibb, Associate Editor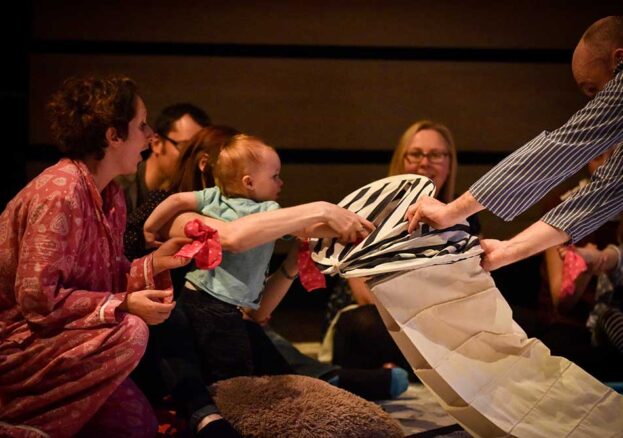 Bedtime. The most favourite and most dreaded part of the day for families everywhere.
Lucky for us imaginative children's theatre company Travelled Companions have created a slide-splitting and interactive show about the "fun, frustration and fantasy that can be had in that magical time between awake and asleep" and there are still a few tickets left for the 11am show at Z-arts (the afternoon show has already sold out).
Expect a relaxed environment and a perfect first theatrical experience for the smallest of theatregoers as you snuggle up and get involved in the fun of bedtime play and the magic of dreams. Expect music, fun, imaginative use of props and puppetry and relax …..