4 at Cross Lane Projects, Kendal
Maja Lorkowska, Exhibitions Editor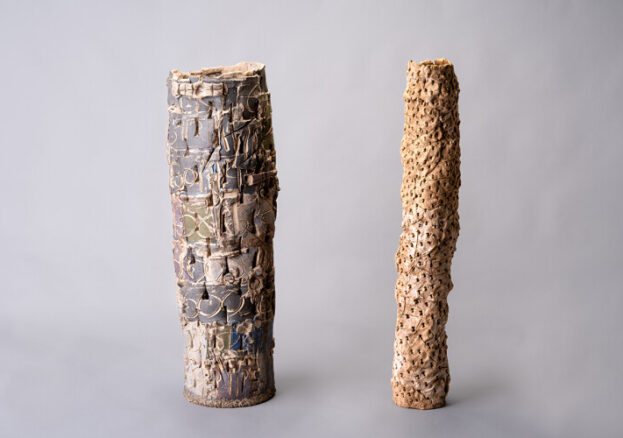 Kendal's Cross Lane Projects showcases a set of new contemporary ceramic works for the current exhibition 4, with pieces by four renowned ceramic artists: Lawson Oyekan, William Plumptre, Nicola Tassie & Gavin Turk.
The exhibition is curated by Rebecca Scott and firmly places ceramics in the realm of fine art, while remaining rooted in the skill of the artists so necessary to work with a material as complex and full of possibility as clay. The works on display reveal a connection between all material culture and something deep at the core of the human condition that propels us to create. Let's take a closer look at the exhibiting artists.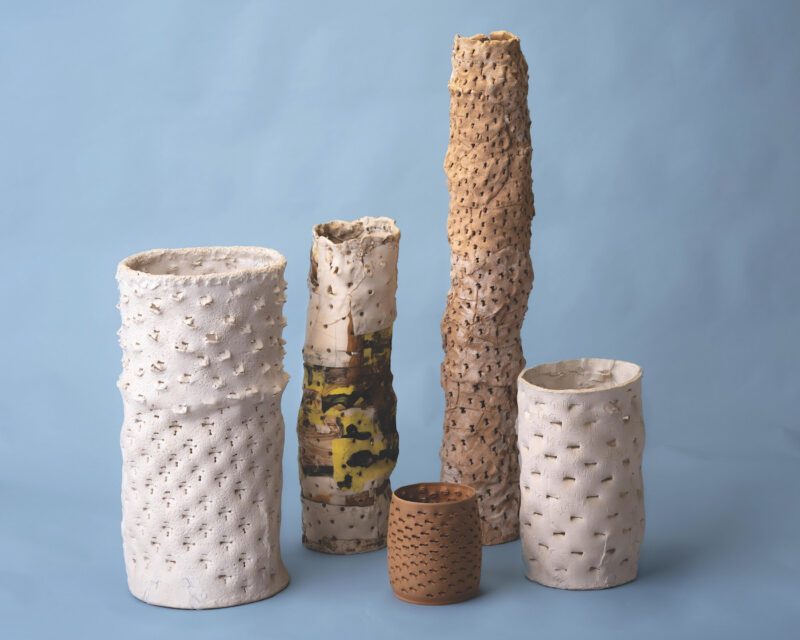 Lawson Oyekan conceptualises clay as a 'mythical material all life is made of' with his monumental, pierced pieces. Often resulting from an encounter with a specific place the artist visited, his monolithic works are reflections on the drama of nature and its intricacy, but he has also spoken about healing and the human ability to endure in relation to his work. He is the recipient of the 2001 Global Grand Prize Award at the First World Ceramic Biennale, Korea for his piece Healing Being.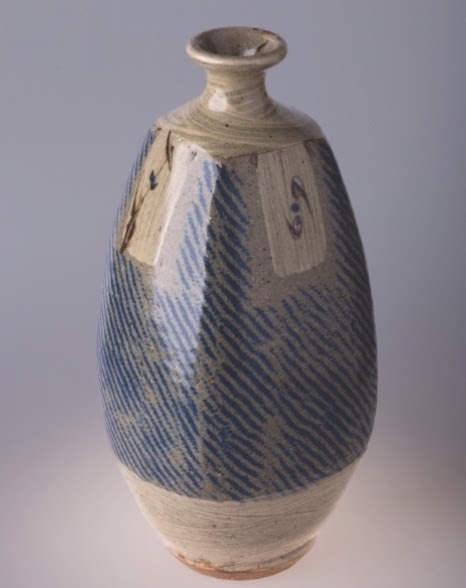 William Plumptre is famed for his Anglo-Japanese pottery and using the technique of Zogan – the inlay of slip on clay and rope decoration on the surface of clay. Working in the Lake District, Plumptre is a master of his craft, having studied under the famous Japenese potter Tatsuzo Shimaoka. His pieces showcase focus and particular attention to texture.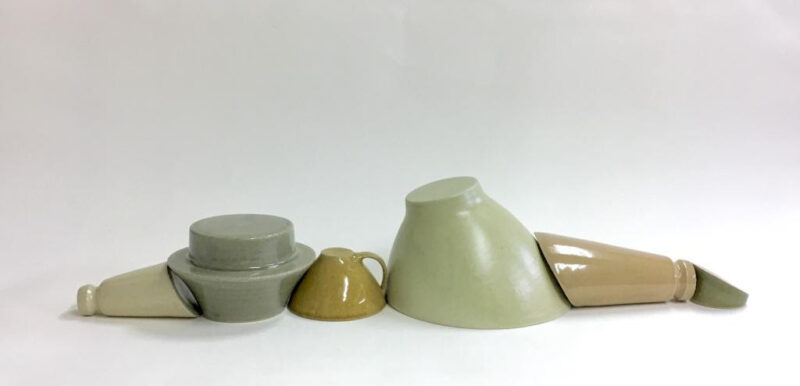 Nicola Tassie is London-based ceramicist whose practice encompasses both functional pottery, especially jugs, and more sculptural, conceptual pieces. Her forms are clean, simple and multicoloured, with individual forms satisfyingly fitting together as a whole. Tassie originally studied painting which is perhaps the reason why her approach is a seamless hybrid of fine art and craft.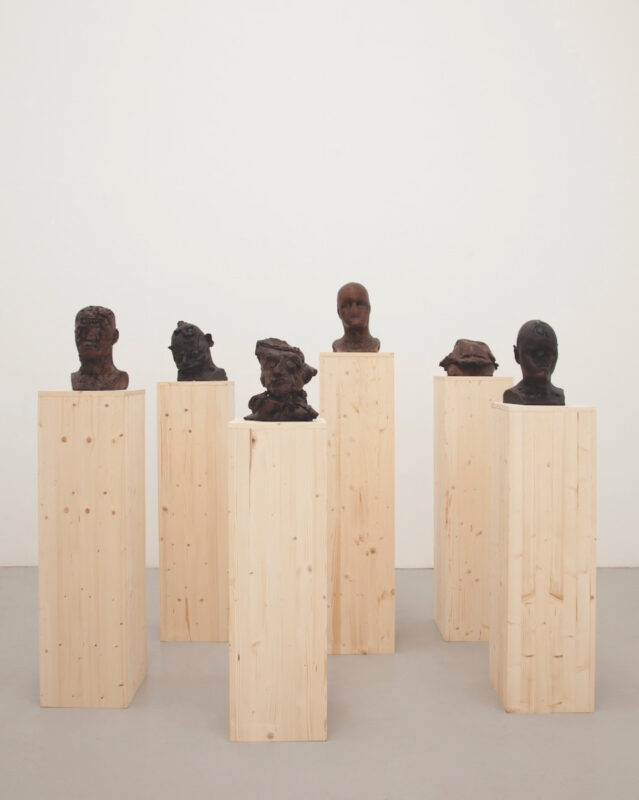 Lastly, Gavin Turk is considered to be one of the Young British Artists and his approach to art making is complex and varied, in a myriad of techniques. His work deals with issues of authenticity, identity and the myth of the artist. The piece he presents at 4, is En Face produced as part of an interactive performance where Turk invited participants to manipulate a wet clay bust of him. As a result, the audience quite literally took ownership of his clay face, with the final piece becoming more personal to them than the artist himself.
The exhibition promises fascinating dialogue between the works and it's sure to inspire questions in the viewers' minds, about the technical aspects of working with clay but also about its place in today's art world. With pottery only growing in popularity in recent years, 4 offers a chance to see the work of experienced, skilled artists at their best.