201 Dance Company: SKIN at Sale Waterside
Kristy Stott, Theatre Editor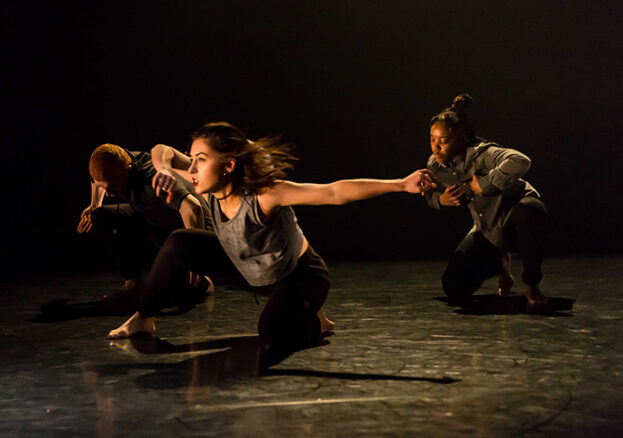 201 Dance Company return to Queer Contact Festival with a new hip-hop dance production, Skin which tackles the subject of gender transition. Following the success of their last show, Smother at Queer Contact 2017 – Skin is a production that we are eagerly anticipating. With their pioneering performance style, 201 seek to present LGBTQ stories, that demand to be heard, through urban dance.
Smother saw the company use hip-hop dance theatre to chart the story of two gay men and their community of friends. Under Andrea Walker's masterful choreography, this ground-breaking and exciting production proved that street dance was malleable and poignant enough to project nuances in character and emotion. Now 201 are pushing the boundaries of dance even further in presenting more demanding material, one child's journey towards gender transition, through a fusion of urban and contemporary movement.
Ambitious and bold, Skin features a talented cast of seven dancers, including a child, and a strong and electronic soundtrack by Ross Allchurch. Wordless and visually spectacular, it's as if some stories are made to be told through movement. 201 rise to the challenge in presenting stories that matter to the LGBTQ community through urban dance, and in doing so have the potential to reach a demographic that other theatre forms might struggle with. This is a show that will resonate with anyone who has struggled to fit in and the anxieties associated with this.
Skin follows one person's search for belonging and acceptance – an emotive subject that many of us can relate to. Covering a real spectrum of emotions, with powerful choreography and heartfelt, passionate performances. If you didn't think that hip-hop could move you to tears, you may be in for a surprise.