2001: A Space Odyssey at CULTPLEX
Tom Grieve, Cinema Editor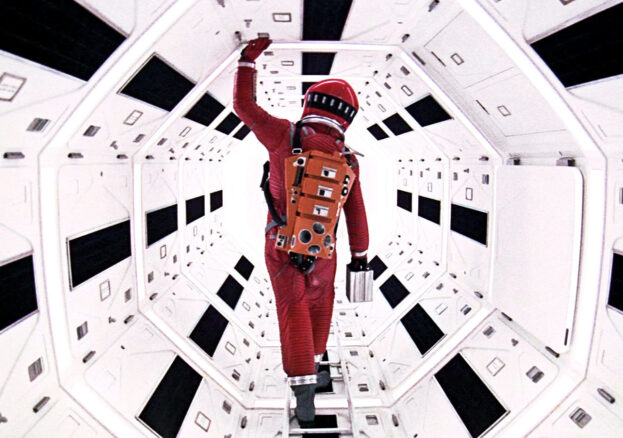 CULTPLEX's monthly Movie Church series brings some of the most beloved and important films from cinema history and puts them back on the big screen where they belong. This month's pick is Stanley Kubrick's 2001: A Space Odyssey, a film that benefits massively from the scale and focus of a proper cinema.
A quick plot synopsis does the 1968 film little justice. Ostensibly it's about a crew of astronauts sent to investigate a mysterious object, and their ship's computer system which displays increasingly menacing behaviour as their voyage progresses. But 2001 contains worlds of meaning as it takes us on a mind-bending trip through time and space. There's enough wonder and ambiguity in here to influence and inspire audiences, filmmakers (check out the opening sequence of Greta Gerwig's Barbie) and academics for the past half decade.
You'd expect technical excellence from an exacting a film director as Kubrick (The Shining, A Clockwork Orange) and the film features a thundering classical score and consistently overwhelming imagery: from the dawn of man opening, to the tyranny of HAL, to the transcendental rush of the "Star Gate" sequence. Perhaps the best compliment, is to acknowledge that 2001 changes with each viewing, it stands up to scrutiny from all angles and reflects different things back at the viewer each time.