1845 : The Dragon of Unsworth at Transition Festival in Bury
Gemma Gibb, Associate Editor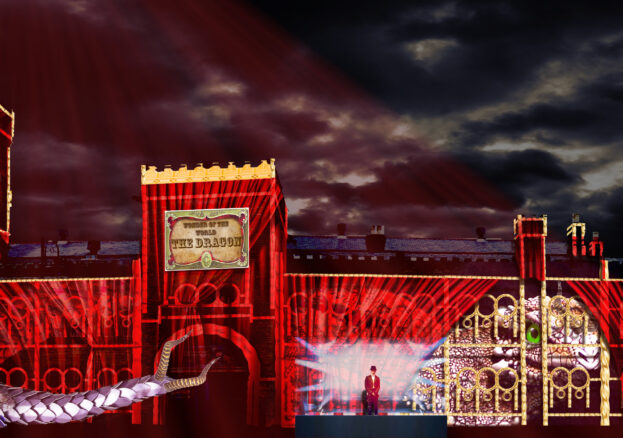 There are more cultural capers than you can shake a stick at in Bury's new Transition Festival which celebrates all things light and sound, but a highlight for families has got to be this ambitious, cross-town theatrical escapade.
The Unsworth Dragon has not been seen since 1845 …. until now. For those in the know, it has been holed up in Bury's Castle Armoury (after being caught by "explorer, faerie hunter and goblin scientist" Professor Jigget) and now it is up to adventurous families to decide its fate.
Meet Professor Jigget himself at the Bakelite Radio stage in Kay Gardens to find out the background to the tale from 11am until 12.30pm before encountering the dragon-slaying Lord Unsworth at 1pm in Gallipoli Gardens, experimental Wizard Humbringer in Church Gardens at 2pm and some mischevious Elves at 3pm in the Sound Garden.
A grand finale including large-scale light projection will take place at 6pm at Castle Armoury itself where the dragon will be revealed and fate (determined by the audience) announced. The most insatiable of dragon chasers can snuggle up later for The Dragon Who Hates Poetry, a bedtime story with performer Dominic Berry in Gallipoli Gardens.
Collect or download a map and look out for shield signs around Bury town centre to follow the story across the day.