Looking for things to do in Manchester? Here's our round-up of the best things to do in Manchester over the August Bank Holiday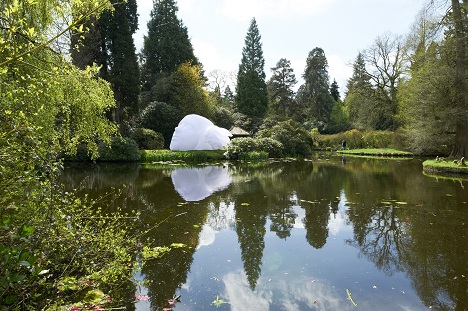 SATURDAY 25 AUGUST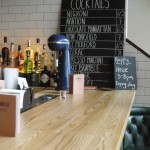 After breakfast. Begin your weekend in a leisurely fashion with brunch at Gorilla; the 1950s-styled café-bar tucked into a railway arch on Whitworth Street West. The brainchild of the folk behind the Deaf Institute, Gorilla has it all: good food, relaxed vibe, massive windows perfect for people-watching. Next, head three minutes up the road to Cornerhouse; its Stanya Kahn exhibition is a taster of the AND Festival that kicks off the week after (we love the look of its apocalyptic cinema on 29 Aug). There is good coffee to be had at Cornerhouse, and while you're dosing up, catch up with a new exhibition adorning the café walls. Idents by Daniel Fogarty (24 Aug-9 Sep) is a series of intriguing artworks based on the interiors of Manchester's ageing cinemas.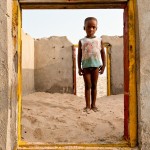 After lunch. It's a short hop from here to Manchester Art Gallery, that neo-Classical wonder sitting squat on Mosley Street. We highly recommend the West African exhibition, We Face Forward (read our review here), or else try the newly opened Manchester Gallery. Here, Dreams without Frontiers, an exhibition curated by former Hacienda DJ-turned-historian Dave Haslam, presents artwork by Cyprien Gaillard and Kelley Walker, work that takes the stereotypes that surround the city's 1980s music scene and turns them on their collective head. We particularly rate Gaillard's haunting film, The Smithsons. Oh, and see if you can spot the Gallery's newly-borrowed Banksy, on loan from Radio 1 DJ, Mary Anne Hobbs.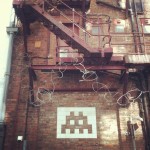 After hours. You're in town now, so walk up towards the Northern Quarter for some vintage and boutique shopping. Spot the ace street art along the way, and fill up again at new pizza place, Slice, on Stevenson Square (cheap but good; this newly opened café imported its pizza oven from Italy and makes its own dough daily  – it really shows). Or try nearby Bakerie for more substantial fare, plus a seriously impressive wine list. We'll leave you to sample the Northern Quarter nightlife (try Common, one of our fave bars and welcoming to all-comers), but heartily recommend a gig at Band on the Wall at 8pm (until late, £10). Here, African superstar Dele Sosimi appears – a performance and riotous Afrobeat party that's part of the We Face Forward festival.
SUNDAY 26 AUGUST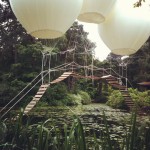 After breakfast. If the sun shines, head for some wide open space: nearby Tatton Park. This National Trust house and gardens is the location for the Tatton Park Biennial (until 30 Sep, £5 parking/£5.50 gardens). With a theme of 'flights of fancy', the artwork is utterly beguiling: a giant bird's nest that you can climb inside; a beautiful suspended bridge, held aloft by helium balloons; and the (Barbara) Cartland Institute for Romantic Research. For the full Cheshire experience, don your Barbour and stick around for a sheepdog demonstration at 1.30pm & 3.30pm, held by none other than One Man and His Dog's Gus Dermody. Oh, and the on-site shop stocks Cartmel Sticky Toffee Pudding, made in the Lakes and arguably the best in Blighty.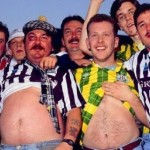 After lunch. If Tatton doesn't take your fancy, we suggest taking a rock n'roll walk with former punk musician (and possibly the loveliest man we've ever met), CP Lee. Now a historian and writer, as well as Manchester legend, Lee leads a literal and historical walk through Manchester's music past (starting at Cornerhouse, 2pm-4pm, £6/£5). Afterwards, bask in the late afternoon sunshine (fingers crossed) in one of Manchester's best beer gardens, or try out the newly opened National Football Museum (its exhibition of West African art and photographs by Stuart Roy Clarke tucked onto the top floor are well worth the hike upstairs), or walk over to New Islington for the Ancoats Festival (Midday-4pm). Located in this newest part of the city, it's right by a new marina and park, and features live music, a BBQ, circus fun and more. Perfect for urban explorers (it's a little out of town, at the back of the Northern Quarter).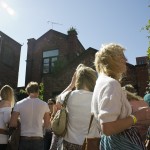 After hours. The energetic among you may wish to sample Fat Out Fest at Islington Mill. Possibly the coolest art/music/food venue in Manchester (even though it's actually in Salford), the Mill is always a good bet for new music and art. With 30 live acts and DJs over two days, this festival will no doubt include a fair few misses but also a goodly amount of hits (Sat 25 & Sun 26, £15 day tickets, £25 weekend).
MONDAY 27 AUGUST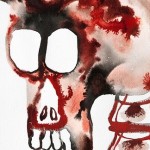 After breakfast. Ease your way into the day with brunch and an exhibition at The Whitworth: more West African art (it's exuberant, clever and colourful), which this time overflows into the adjacent Whitworth Park. See if you can spot the diamonds hung from the trees (sadly not real). The café here is good, though only takes cash. The remnants of Gustav Metzger's 2009 tree-based sculpture, commissioned by Manchester International Festival, sits outside the red-brick gallery, rotting gently: a reminder of the fragility of the environment. And possibly also a reminder of the fragile state of your head if you went to Fat Out Fest last night.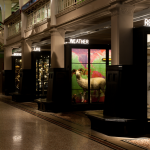 After lunch. Head down Oxford Road, stop off at The Manchester Museum and don't miss its recently refurbished Living Worlds Gallery: a Victorian taxidermists dream updated by flashes of neon. Trust us, you'll love it. Stop off at the Deaf Institute further down the road; a café by day, its food is hearty, its décor quirky. Your final stop of the day is the Northern Quarter: the Craft & Design Centre for cake and craft, and, off Dale Street, Atelier [zero] for outdoor fun. This Cultural Olympiad installation at Jackson's Wharf features Swiss-style chalets, ball games and free rowing boats – it's all part of a festival we liked so much we wrote a guide to it. Don't miss the 30-metre Lomography wall on nearby Tariff Street (and don't miss our competition to win your own Lomography camera, until 17 Aug). And that's it, weekend over. If you're still standing, you deserve some sort of medal. Or at least another long weekend to recover.
Looking for family events? Try our Family Guide. Fancy another long weekend in Manchester? Make a note in your diary for the Manchester Weekender this October, packed full of the best art and culture this city has to offer.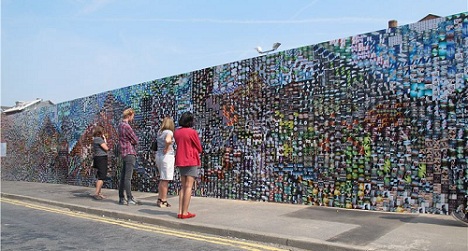 Images (top to bottom): Trine Messenger, Brass Art (2012), courtesy the artists/Tatton Park Biennial; interior of Gorilla, Creative Tourist; We Were Once Three Miles from the Sea (2010-11), Nyani-Quarmyn, courtesy the artist and Manchester Art Gallery, part of We Face Forward; Northern Quarter street art and Tatton Park Biennial images both Creative Tourist; Haway the Lads, Stuart Roy Clarke, courtesy the artist/National Football Museum; Islington Mill by Alex Wolkowizc for Creative Tourist; Barthélémy Toguo, Jugement Dernier I. Courtesy the artist and Gallerie Lelong; Living Worlds Gallery, courtesy The Manchester Museum; Manchester's new LomoWall, courtesy CityCo