Sounds From The Other City
Johnny James, Managing Editor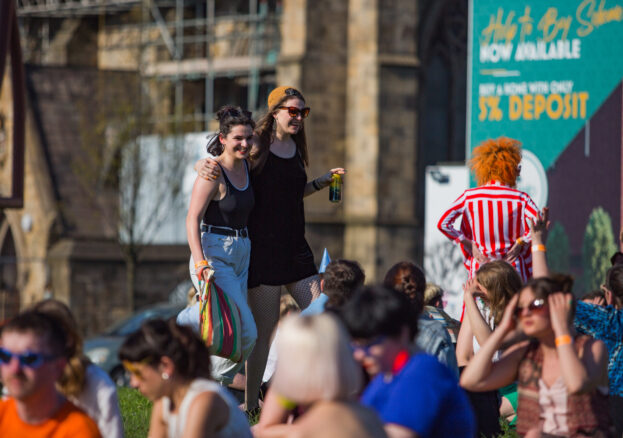 Since its first outing in 2004, Sounds From The Other City has become one of the country's foremost festivals showcasing new and emerging talent. Sprawling across pubs, churches and community corners of Salford for one day each year, the festival champions local promoters, spotlights pioneering new artists and celebrates the other city's off-kilter charm.
The festival's 17th instalment is set to recapture the true, sweat-drenched, hands-on DIY SFTOC spirit, and will take place in its spiritual home of the Chapel Street area, taking over venues including the newly reopened Islington Mill, fivefourstudios, Hot Bed Press, Old Pint Pot, Porta, Regent Trading Estate, Saint Philip's Church, The New Oxford and The White Hotel.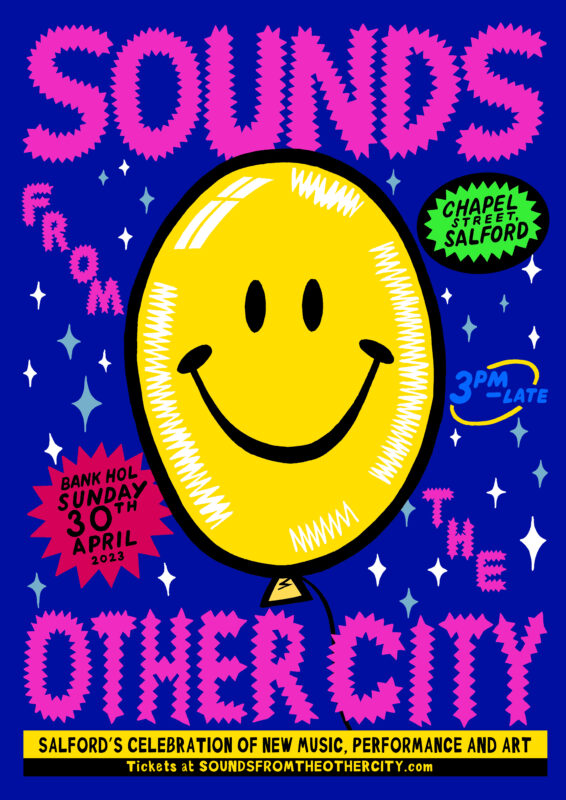 The line-up includes London dance pop maestros PVA, the Speedy Wunderground-signed Honeyglaze, experimental genre hopper Jessica Winter, Pins' Faith Vern AKA The Faux Faux, and dark pop songstress CURRENTMOODGIRL. We also look forward to eclectic London MC Jelani Blackman, enchanting psych-poppers Halo Maud, and the dystopian sounds of Hong Kong-based producer ASJ.
All will descend on Salford on May Day Bank Holiday, Sunday 30 April 2023.
Head to the festival's website (via the 'book now' button below) for the full line-up.