It was positioned as the bloggers vs. the critics. Susie Stubbs ponders the relationship between digital and critical writing in the wake of an event at Liverpool Biennial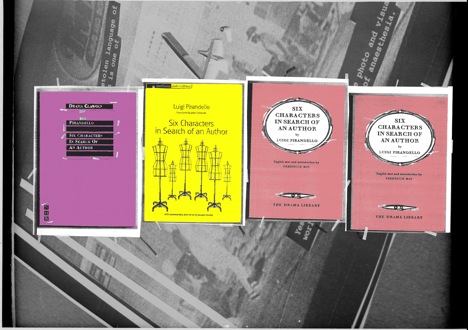 Last weekend I sat on a bench amongst the vintage caravans at Camp and Furnace and listened to people talk about critical writing. More specifically, I listened to people ponder where the rise and rise of digital media leaves traditional art criticism. It's a big question; the answers supplied by those at all points along the digital scale, from print and broadcast journalist Miranda Sawyer to Goldsmiths lecturer Edgar Schmitz, via Twitter (courtesy of Rachael Jones), online publishing (hello Mike and Laura) and somewhere in between (Cherie Federico at Aesthetica Magazine). As for answers, well, there were more questions than answers, supplied along with the sense that this was the start of a debate rather than the definitive end to it.
And that's just as it should be. Ahead of the Blog North Awards, it feels like a good time to keep on with the discussion. So here, for what it's worth, are four points that struck me as worth prodding and poking a bit more with a big old digital stick:
Online writers don't know how to write critically. If I had a pound for every person who's said that blogging has democratised media I'd be tapping this out via an iPhone 5 rather than a creaking old PC. Blogging may be democratic in the sense that anyone has the potential to start a blog, but having a blog doesn't in itself make you a good writer. One of the points raised by Cherie Federico was that the majority of cultural blogs dodge criticism entirely. Instead, their authors head into either the "it was unutterably vile" camp or the "it was the best thing ever" one. Critical writing, based on more than just opinion and rooted in context, is still hard to come by. Miranda Sawyer picked this up as she chatted to Mike Pinnington. "Are you a friend of artists, or are you a journalist?" she asked, making the point that as uncomfortable as it may be, writing critically about art (or music, or whatever) is not only hard; it's made harder by the fact that being critical of artists you may know and/or admire can be, um, socially awkward. For Sawyer, it was pretty black and white: she saw her responsibility as first and foremost to her reader. "My job is to look at a piece of art and react to it emotionally and intellectually and then explain that to the reader," she said. It sounds so simple when you put it like that…
So how do you write critically? Context is everything, but so is engaging your reader, reckoned Cherie Federico. So critical writing has become less about the art history degree and more about objectivity and context. If you can put art into a context – social, political, urban, cultural, whatever – and do so in a meaningful way, then you have the ability to write critically. It was a point backed up by Miranda Sawyer, who cheerfully admitted that she doesn't know a great deal about the history of art – but that doesn't put her off writing about it.
Print is still sometimes seen as 'better' than online. Edgar Schmitz asked (I think; he spoke very quietly so apologies if I've got this wrong) whether digital writing serves a different purpose than its print counterpart; whether the online was more a space for self-expression than cultural thought. It struck me as an old idea, this notion that the digital is somehow less, or different, or even an alternative to print when, in fact, most people now consume magazines, newspapers and the rest online. Print is not dead (and I don't actually think it will die), but it is no longer the primary mechanism by which we find out about stuff – and that stuff includes ideas around art. The way we read has irrevocably changed; you need only to look at the smartphone in your pocket for evidence: people not only read more online, they read more online on their phones (if you want some stats, 50% of our readers do so via their phones – hello! – and we don't even have a dedicated mobile site). So the question is not so much how the digital is changing writing, but how we deal with what has already occurred.
… which leads neatly on to the final point: there's a whole new language out there. The wonderful Rachael Jones gave a run-down of how we write on Twitter; the acronyms and conventions used (RT versus MT etc.), as evidence of a language in evolution. So if language has changed, has critical writing? When Twitter changes national policy, when phones make or break revolutions, when people's lives are made a misery by trolls, how does that change the way we think and engage with culture?
There was probably more to the event than that; this is just what I took away with me. So, where does that leave us? In an exciting, if uncertain, place. The media is in a state of flux – everything is, surely, up for grabs – and now is the time to start thinking hard(er) about where critical writing lies in the digital age. So who's up for some more debate? Maybe at the next Blog North, maybe later during this Biennial, perhaps down the pub? Any and all suggestions welcome, folks.
The Medium is the Medium was run by The Double Negative on 22 September 2012 as part of Liverpool Biennial. The Blog North Awards take place in Manchester on 17 October.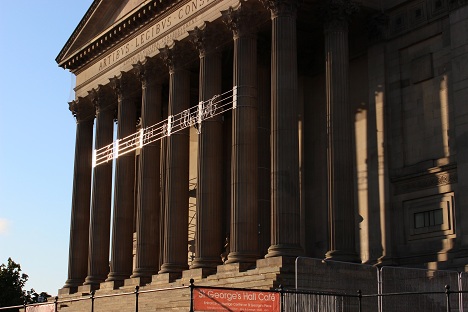 Words: Susie Stubbs. Images (top to bottom): David Osbaldeston: Out of Time (The Light of Day/The Action of the Play), courtesy the artist and Matts Gallery, exhibited at Cornerhouse in 201o; Twitter bag available for £7 from Bracketpress; Libia Castro and Olafur Olafsson, ThE riGHt tO RighT, 2012, part of Liverpool Biennial 2012.