As the UK's biggest festival of contemporary art opens in Liverpool, Susie Stubbs talks to Liverpool Biennial's Artistic Director Lewis Biggs about success, wolves and working with artists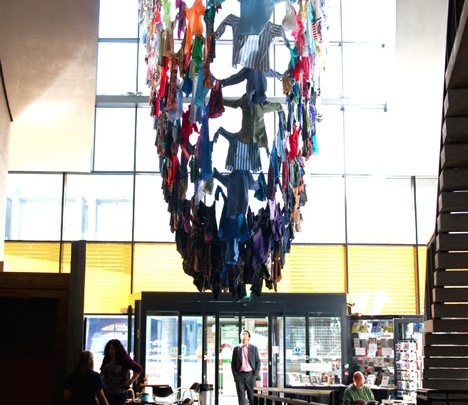 It is fair to say that this year's Liverpool Biennial has much to live up to. Its last showing was widely considered its best ever – a 10-week-long international arts festival that pulled in almost a million visitors. A series of exuberant exhibitions, in galleries and spilling out onto the streets, enlivened the city as never before, and it took place against the backdrop of Liverpool's year-long celebration as European Capital of Culture. So when the UK's biggest contemporary arts festival returns this weekend, the question on everyone's lips will surely be 'can it top 2008?'
'I love that challenge,' says Artistic Director, Lewis Biggs. 'Two years is a long time, long enough to take something and produce a new response from it. So will this year be better than our last festival? Yes. It's going to be bigger, with more artists and a wider range of art occupying more space in the city.'
A complex beast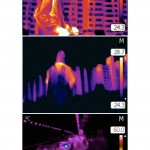 For the uninitiated, Liverpool Biennial can appear a complex beast. Its sprawling programme takes over the entire city centre, including galleries, shops, public squares and empty buildings. At its heart is the International Exhibition, with new work and UK premieres by over 70 of the world's leading artists. All of Liverpool's main galleries play their part, from the Tate, Bluecoat and Open Eye to digital arts centre FACT.
The Mexican artist, Carlos Amorales, has produced the defining image for this year's International: an illustrated pack of wolves that prowls across hoardings, banners, billboards and shop fronts – a signpost for anyone trekking between shows. 'I liked the idea of spreading the wolves across the city, with packs of people following the packs of wolves,' says Biggs. Beyond the International, the festival features the John Moores Painting Competition and graduate art show New Contemporaries, while, further out, is the Independents, a riotous fringe that in 2008 included an encyclopedic 1,000 artists in some 175 exhibitions.
New adventures in art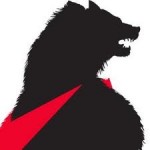 If the Biennial sounds exhausting, that's because it is. It requires decent footwear, a sense of adventure and a willingness to submit to unusual experiences – something the locals are more than happy to do. 'The people of Liverpool are no longer puzzled by the word "biennial". For them, it's just a word for the strange things that happen in their city,' says Biggs. More seriously, in a world stuffed with festivals, biennials and blockbusters, Liverpool Biennial remains distinct. Although it showcases the international art scene, the festival is as much about Liverpool as it is about art. 'What we produce reflects Liverpool and is understood by the people of Liverpool,' says Biggs. 'It is unusual among such festivals but it is a very successful formula. We describe what we do as acting at the intersection of the international and the local.'
The International, Biggs confidently predicts, will be 'ten weeks of the most exciting and unusual things, art that will stop visitors in their tracks.' The core of the International can be found in the former Rapid hardware store on Renshaw Street, now converted into a vast exhibition space. 'Our architect told us it's the longest shop-front in the UK, and it's so big we thought it could take additional articulation within the space, an exhibition within an exhibition, if you like.'
Cultural collisions
Here, alongside numerous stand-alone artworks, will be the recreation of an entire Cuban art school, a group painting show, and a festival hub. Biggs' own must-see artwork, meanwhile, is an installation by Korean-American artist, Do-Ho Suh. 'It's a scale model of the house in Seoul where he was born, crammed into an empty plot on Duke Street, as if it has fallen out of the sky,' he says. 'For Suh it represents the collision between East and West that he has been subject to.'
Biggs pauses for a moment. 'That seems apt in Liverpool, a city that is itself a place of many cultural collisions.' Apt indeed. This autumn's Liverpool Biennial, in all its visceral glory, looks set to be one of its best yet.
Liverpool Biennial, 18 September – 28 November, venues across Liverpool. Free entry. Look out for our reviews and round-ups of the Biennial later this autumn. Images (top to bottom): Kaarina Kaikkonen, Hanging on to Each Other (2010), installation view at FACT; Minouk Lim, The Weight of Hands (2010); Carlos Amorales; Tehching Hsieh, One Year Performance 1980 –1981, Punching the Time Clock, Photography by Michael Shen, © 1981 Tehching Hsieh, Courtesy Sean Kelly Gallery and the artist.